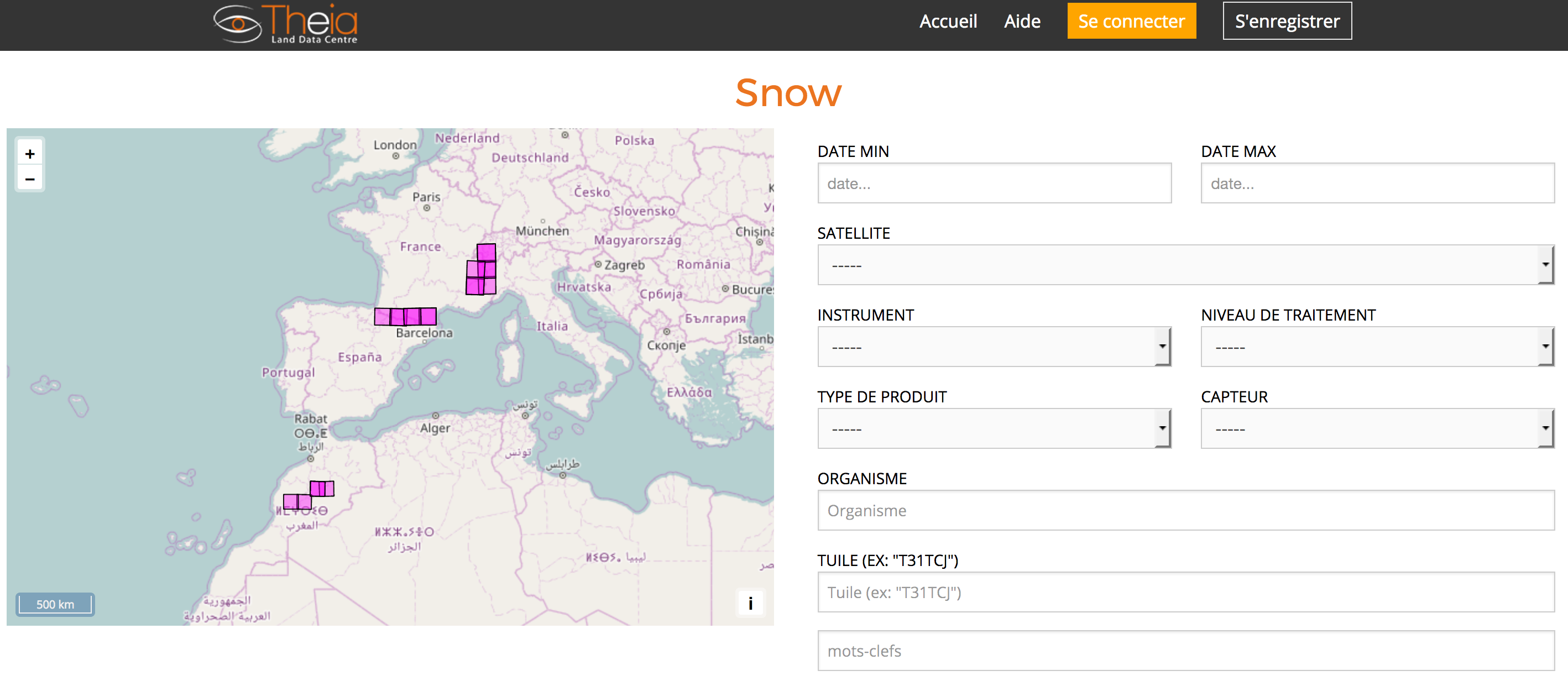 Yesterday Theia shifted into high gear and released 1300 snow products!. These products correspond to 13 Sentinel-2 tiles covering the Western Alps (France/Italy/Switzerland), the Pyrenees (France/Spain) and the Hight Atlas (Morocco).

Hier Theia est passé à la vitesse supérieure et a mis à disposition 1300 produits neige ! Ces produits correpondent aux 13 tuiles Sentinel-2 qui couvrent les Alpes Occidentales (France/Italie/Suisse), les Pyrénées (France/Espagne) et le Haut-Atlas (Maroc).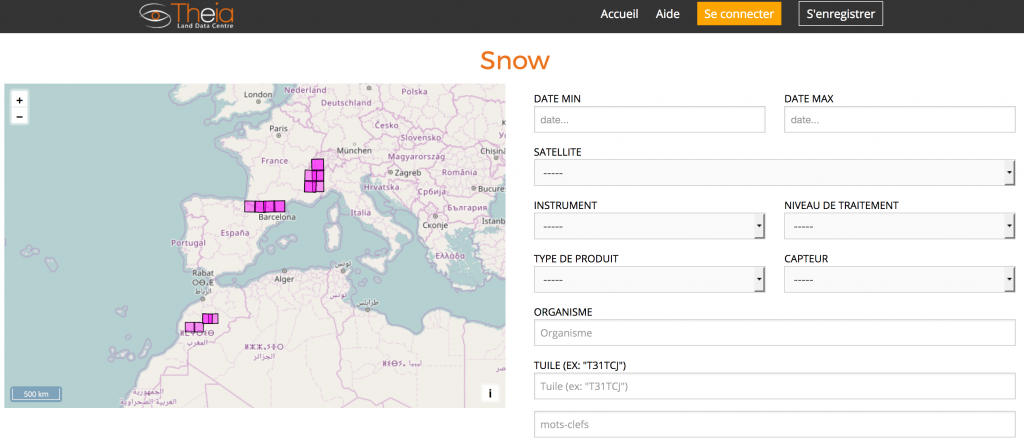 This was made possible thanks to the great work of Dominique Clesse, Joëlle Donadieu, Céline L'Helguen, Arnaud Selle and Simon Baillarin at CNES. Merci à eux !