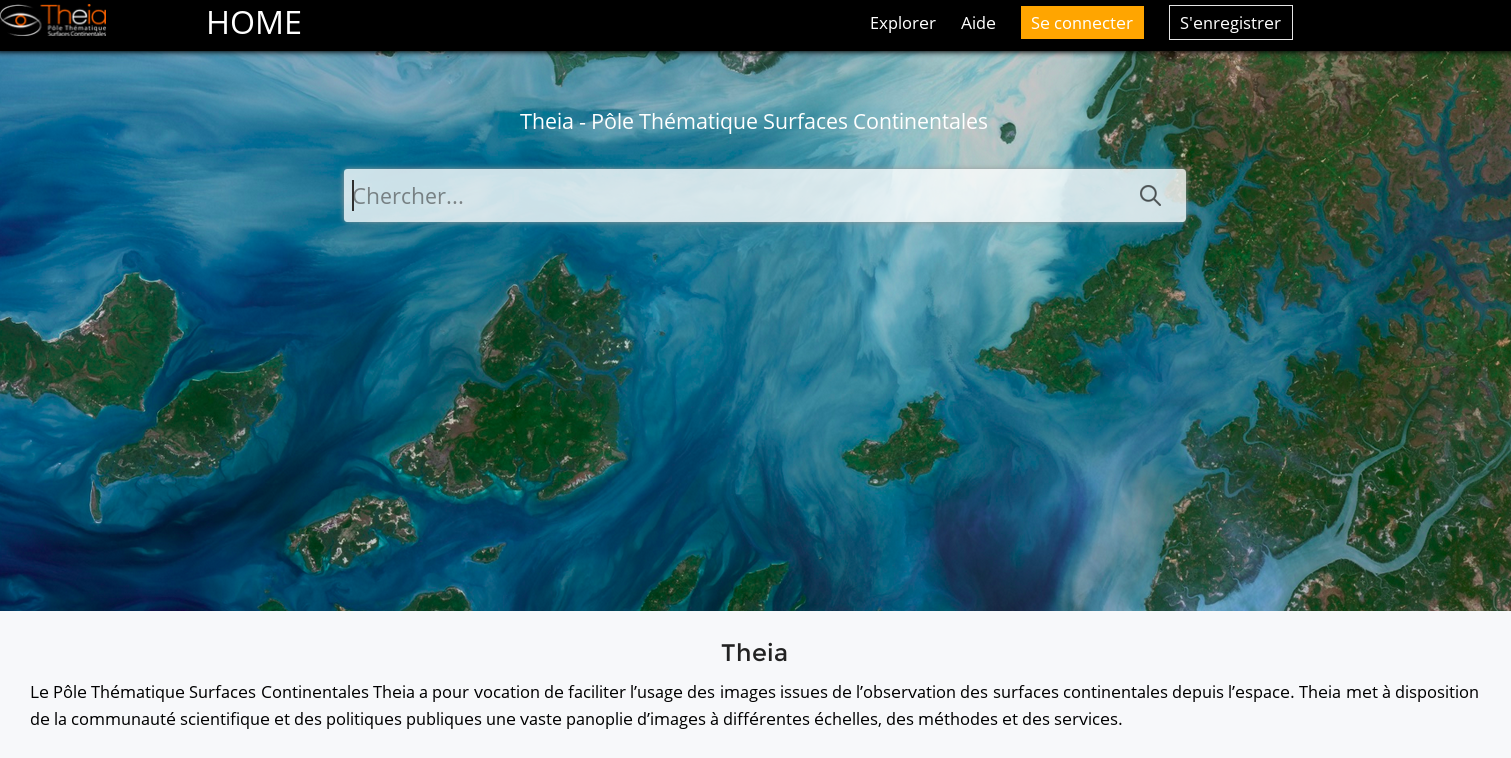 The CNES THEIA distribution site was closed for 3 weeks for renovation works. It just reopened with a new address :
It is possible again to downloat the L2A LANDSAT data over France. Besides anan enhanced look and feel, there are two new possibilities :
A Single Sign On authentification for all THEIA servers has been implemented (also valid for :

you only have to register once (« Sign up » button), and this registration is valid for all THEIA servers, included GeoSud, IGN, and SPOT (Take 5) web site.
for each visit, you only need to sign in with your THEIA account and password (« Sign in » button)

A shopping cart is now available. You can fill it with the products you are interested in, and you can download all these products at once. To download the cart content, the authors of the site recommend to install the downthemall plugin to your firefox browser. (for Chrome, you may try Metalink downloader, but I did not test it). When you click on « order » button, the browser provides a .meta4 file which contains the links to the files you want to download. downthemall understands this file, so select on « dta one click » et downthemall handles all the downloads very quickly

you still can download each product without installing any plugin
The Theia site understands queries such as  » Toulouse LANDSAT8 2014″.  For more query examples, refer to this page.
As it is a new version, you might have suggestions, so please contact the following address : exploitation.theia-land@cnes.fr . This site relies on the opensource resto application and on the rocket web service, which were both developped by Jérôme Gaspéri (http://github.com/jjrom/resto). The site integration was implemented by par Rémi Mourembles from CAP GEMINI, for CNES. Many interventions from CNES couting center teams (DSI) were necessary, and all this work was managed by Philippe Pacholczyk for THEIA project at CNES. The datasets are produced par the MUSCATE team at CNES.