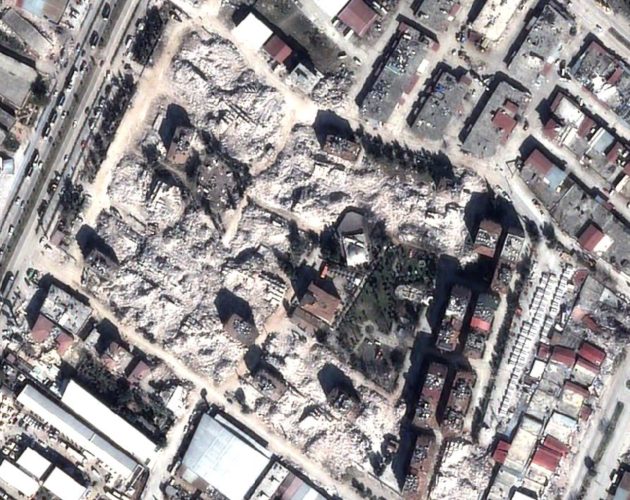 We received satellite images of Antakya, Turkey acquired by Pléiades 10 days after the earthquake. The comparison with pre-event imagery leaves me speechless.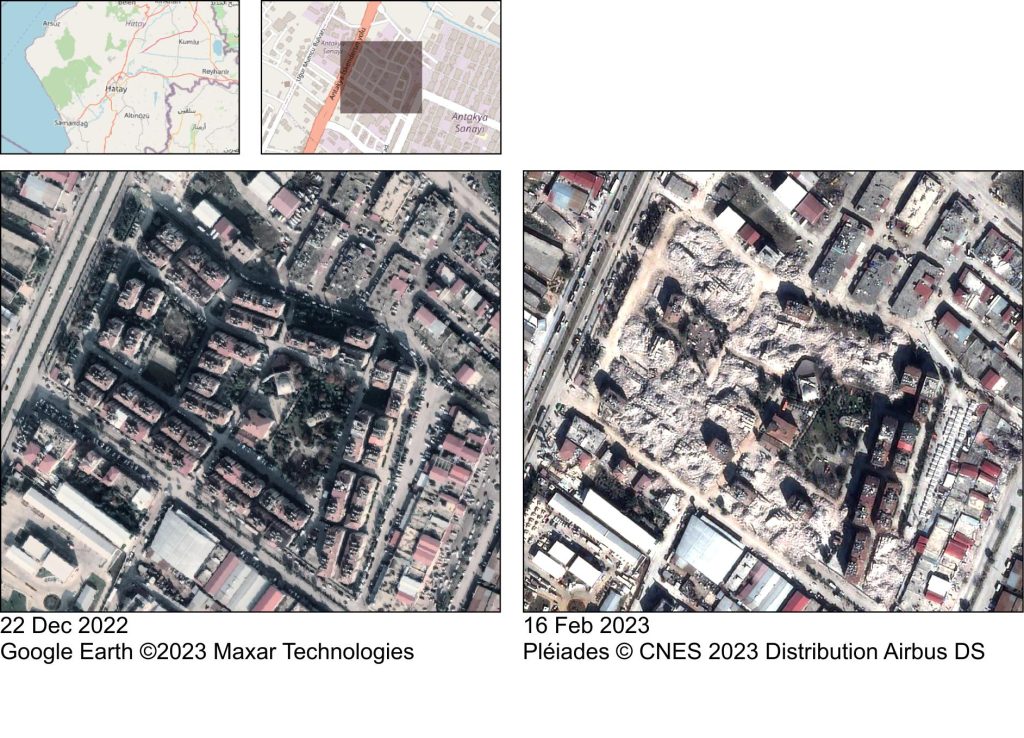 The post-event images were acquired by Pléiades PHR1A thanks to CNES Cellule d'Intervention et d'Expertise Scientifique et Technique nouvelle génération : CIEST²
(https://www.poleterresolide.fr/ciest-2-nouvelle-generation-2/). I rectified the raw images using the SRTM digital elevation model and pan-sharpened the multispectral image. All processing done using the Orfeo Toolbox.