For Christmas Sentinel-2 offered us this nice picture of the Bezymianny volcano ash trail. Bezymianny is located in the central part of the Klyuchevskaya cluster of volcanoes in the Kamachatka peninsula. The image was acquired on Christmas eve but the ash plume was observed on 20 December.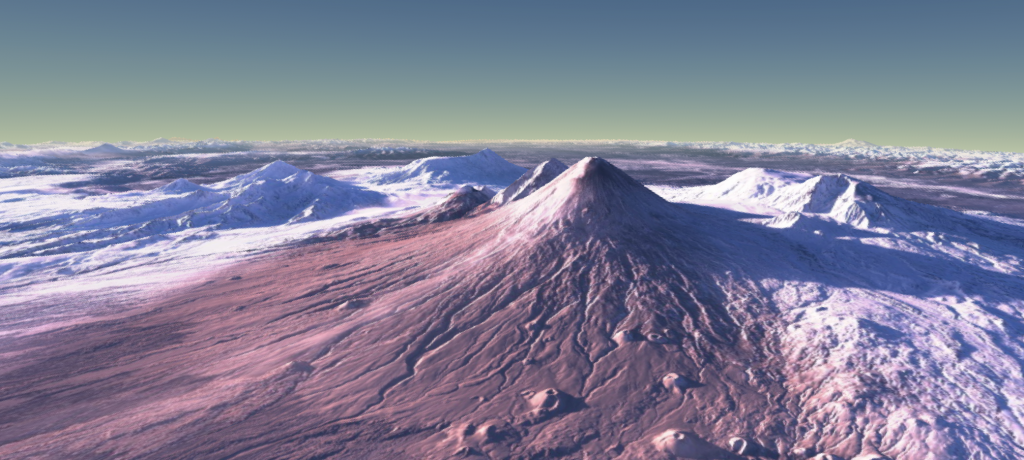 It will be interesting to check later the impact of this ash trail on the snow cover. Ashes are « light-absorbing impurities » which accelerate melt by increasing the absorption of energy in the snowpack (the mechanisms are well explained by Tuzet et al. 2017). However, as noted by Biagio Di Mauro, if the ash layer on the snow cover is thick enough, it could also slow down the melt by insulating the snowpack from the heat brought by the atmosphere when the temperature will rise…NB) J'espère qu'Olivier ne va pas m'en vouloir car ce n'est pas une série temporelle… Mais c'était une belle occasion d'illustrer les vues 3D de Sentinel-2 avec Cesium! Today's Sentinel-2 image shows that the ash trail has disappeared…

The historical snowfall data at the neighboring town of Klyuchi, Kamchatka from meteoblue indicates that it has been covered by a recent snow fall.

3D views of #Karymsky volcano and ash deposits in Kamchatka
Nice #Sentinel2 image spotted by @CultureVolcan
Made with @CesiumJS see and edit in @jsfiddle https://t.co/YGEM7isq0a pic.twitter.com/JcFuCrOgAw

— Simon Gascoin (@sgascoin) May 6, 2018