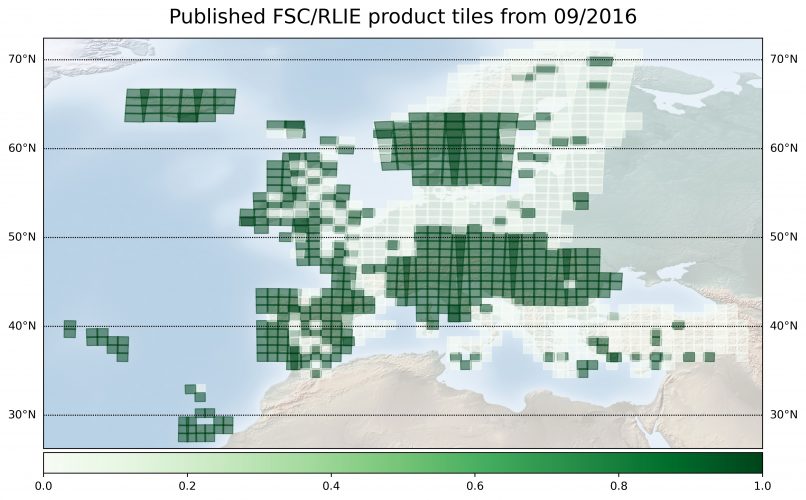 Snow and ice products are now available at high resolution (20×20 m) for all Europe in near-real time. However, Magellium is also processing the Sentinel-2 archive since September 2016. About 70% of Sentinel-2 observations have already been processed and 50 % are already published. This huge computation is being done on the CNES HPC !
The Copernicus Land service provides free access to complete time series from 09/2016 onwards for the Alps, Pyrenees and Scandinavia at https://cryo.land.copernicus.eu/finder/. The full HR-S&I dataset will be available in January 2021.

Des produits neige et glace en haute-résolution (20 m x 20 m) sur l'Europe en temps réel, mais pas seulement! Magellium se charge également de la campagne de traitement des archives Sentinel-2 à partir de Septembre 2016.  Parmi environ 1000 tuiles Sentinel-2 à traiter sur l'Europe, près de 700 sont traitées et 500 sont publiées intégralement depuis Septembre 2016. Ce traitement massif est fait sur le HPC du CNES.
Retrouvez déjà les séries temporelles complètes sur les Alpes, les Pyrénées et la Scandinavie en téléchargement gratuit sur https://cryo.land.copernicus.eu/finder/. La totalité des données HR-S&I sur la zone européenne EEA-39 sera disponible mi-janvier 2021.