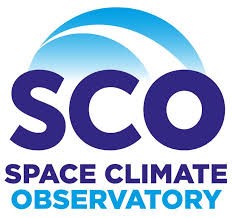 =>

 The Space Climate Observatory (SCO) is an international initiative of the One Planet Summit, launched in June 2019, which is also a French initiative. The SCO brings together several space agencies around the world and international organizations (UNDP, ESA, UNEP). It aims at developping projects for local decision-makers to help them adapt to climate change. These projects help to monitor climate change impacts on landscapes using satellite data, field data and local socio-economic data. The SCO works within the framework of the international agreements of Paris, the Agenda 2030 for sustainable development, the United Nations Framework Convention on Climate Change (UNFCCC) and the strategies developed by the WMO and the Global Climate Observing System (GCOS).
SCO France is the national version of the international initiative. It is a national network whose vocation is to bring together the scientific community, public authorities and companies around the objectives of SCO International (the study of impact and mitigation of climate change). Since 2020, it periodically launches a call for projects, and projects labeled by the SCO can benefit from modest funding and assistance over a period of two years to move to a pre-operational or operational operation and find the necessary funding.

The CESBIO project  » Irrigation Grandes Cultures «  has just been labeled by SCO France. Its aim is to provide spatial indicators that will enable water managers to optimize water resources and to identify adaptation strategies well adapted to local issues . For the past ten years, many French departments have been using water restrictions particularly for agriculture. A record was reached in 2020, with 80 departments concerned. We must therefore take action!
The partners of this project are the CESBIO, the CNES, TETIS, the Chamber of Agriculture of the Tarn, the Syndicat Mixte d'Aménagement de la vallée de la Durance, the Regional Chamber of Agriculture of Occitania, the Regional Chamber of Agriculture of PACA, the Bureau of Geological and Mining Research, the Société du Canal de Provence and MEOSS, a company that will develop the operational tools for the management and development of the territories. This project is also supported by the Adour-Garonne Water Agency and the International Office for Water.
It is based on the infrastructure of the Theia data center  and the works carried out by the Scientific Expertise Centers « Irrigation » and « Soil Moisture at very high spatial resolution ». We will use the high-resolution mapping methods of irrigated surfaces and soil moisture developed by CESBIO and TETIS. The indicators will be estimated from free and open-source images from the Copernicus program, with the Sentinel-1 radar and Sentinel-2 optical satellites. They will be combined with crop classification and water requirement models developed at the two partner laboratories (CESBIO, TETIS).
So this for us the beginning of a great adventure that aims to support the water stakeholders to face one major challenge: preserve the WATER ressources as water needs increase.