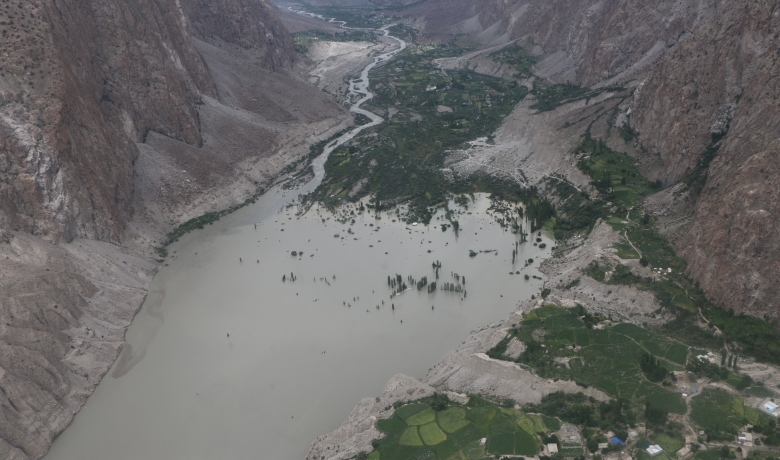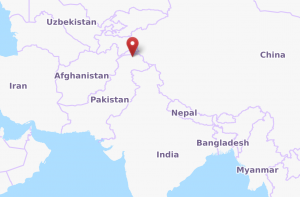 In July 2018, the Pamir Times has reported that a lake formed due to a debris flow in the Ishkoman Valley, Pakistan. This event caused the destruction of dozens of housed in Badswat and Bilhanz villages.
The flood debris running down the slope hit the mountain on the opposite side, and formed a barrier, blocking the gorge through which the Kurumbar River has been flowing for centuries.
Aerial photos show the fresh debris flow deposit and the flooded area (more pictures are available here).
The development of the lake can be clearly seen from Sentinel-2 imagery.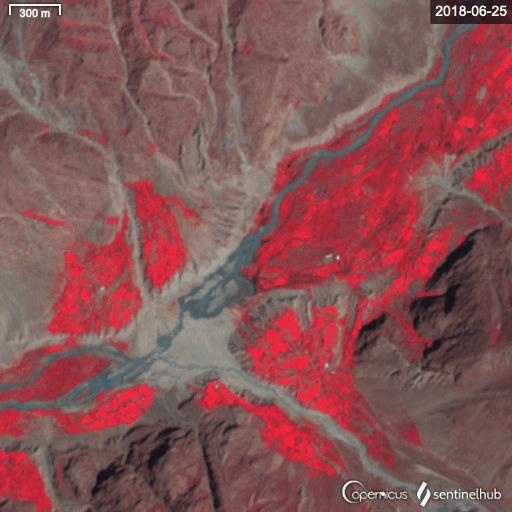 The debris flow originated from the Badswat glacier valley after the snow melt season.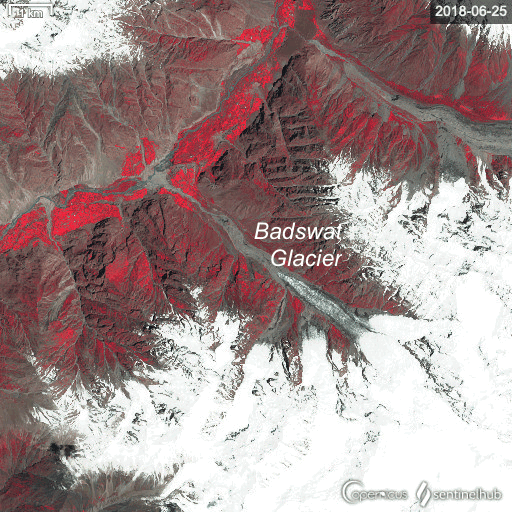 Interestingly a close-up near Blackswat glacier tongue shows that the glacier was undergoing a rapid movement, maybe a surge. It also shows that the debris flow came from the detachment of a proglacial terrain in an adjacent valley (and not from a glacier lake outburst flood near Blackswat glacier as written in local newspapers).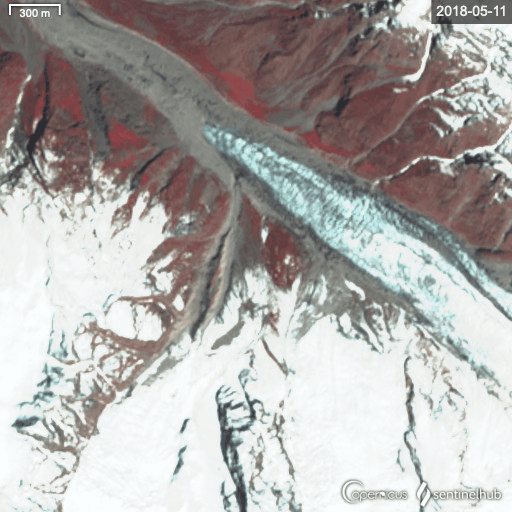 The debris flow pulled off a small fragment of the Bakswat glacier terminus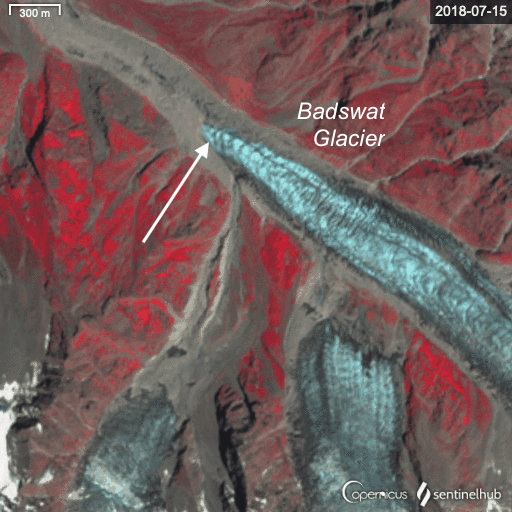 Glaciers in this region
are prone to surging
, which can cause the formation of ice-dammed lakes and eventually destructive outburst flood.  To mitigate this risk, the people of this region had deployed a network of beacon fires to warn the settlements in case of glacier lake outburst hazard even in the most remote valleys. This fascinating early warning telecommunication system was described
by Iturrizaga (2019).