Sample products
The validation of the operational MUSCATE ground segment, within the THEIA Land Data Center is going on, and we are starting to deliver a few sample products so that you may  start to prepare your softwares to use them. The sample products were acquired by Sentinel-2 over Provence and the Alps, during the winter of 2015-2016. They are made available on a provisional ftp site :
ftp://hagolleoinv@theia-sef.cnes.fr/Cnes_to_theiaYou may use my account and password :hagolleoinvTelechS2Theia
You will find the format description here, and some validation results here. The products were created with MACCS V.4.8, which does not include yet the large improvement of the cloud shadow detection. We will be happy to get some feedback !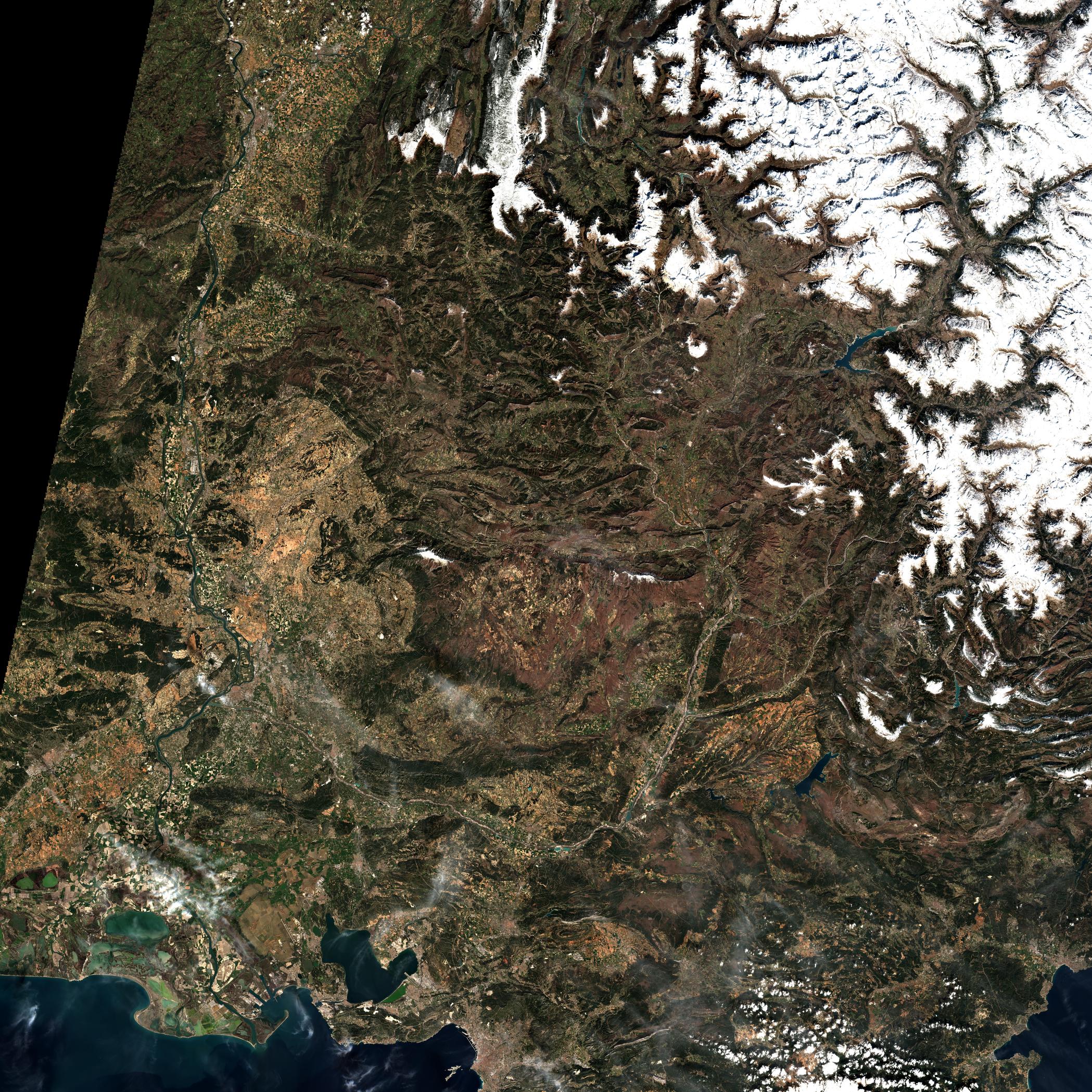 L2A Distribution Schedule
We had hopes that the distribution of Sentinel-2 L2A products by THEIA could start in June, but the validation phases uncovered several bugs that took some time to correct. Despite a really tough work by the development teams (CAP Gemini, Magellium and CNES), MUSCATE planning shifted, and the transfer to the operational teams is just starting, right in the summer period (which is not very convenient). However, the project team is using this delay to integrate the most recent version of MACCS, which enhances the detection of cloud shadows.After the operational qualification, the start of MUSCATE production and distribution is now set for September. We will start with France, and extend as quickly as possible the regions to process to Europe and Africa. For the other regions, which are only acquired with a repetitivity of 20 days, we will need to perform some tests to check if MACCS performances resist to such a low repetitivity. The data production should start from data acquired in December 2015, after the large data gaps due to Sentinel-2 MMFU anomaly.