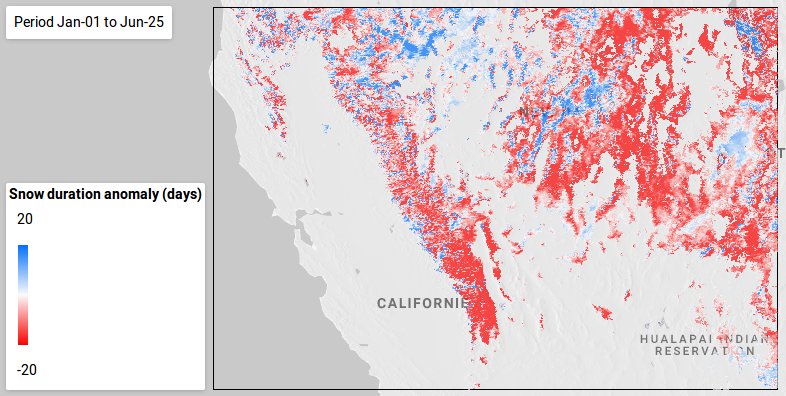 A few years only after its worst drought in 1,200 years (2011-2016), the drought returns to California.
Lake Oroville is both a witness and a victim of the extreme hydro-meteorological variability in the Golden State. It provides water to « homes​, farms, and industries in the San Francisco Bay area, the San Joaquin Valley and Southern California« . In 2017, 188'000 northern California residents were evacuated as they were under the threat of spillway failure at Oroville Dam following severe rainfalls. Today, the water level is so low that its hydroelectric power plant will be forced to shut down for the first time since it opened in 1967.
Lake Oroville water level is closely monitored by the California Department of Water Resources. However, it is also possible to watch the water area fluctuations in the growing archive of Sentinel-2 images (below using the NDWI index in the EO Browser).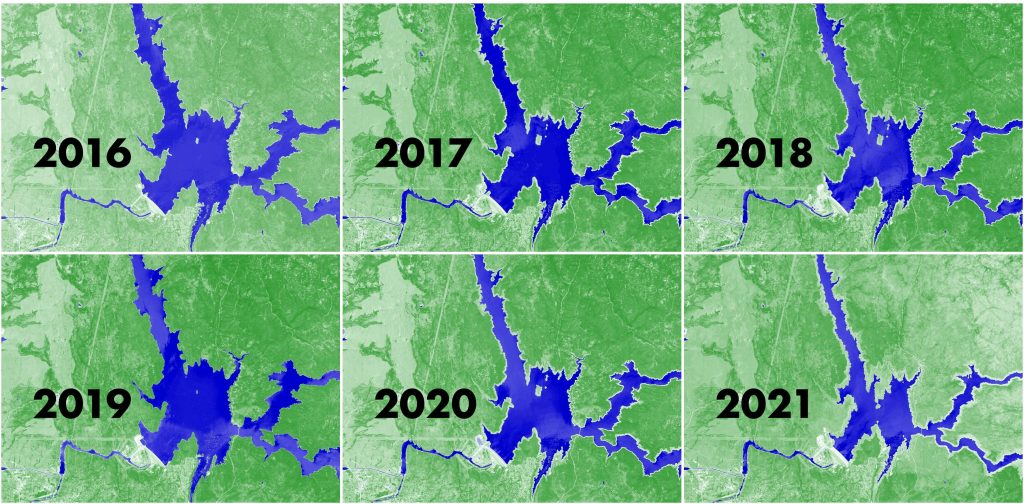 In 2018, Lake Oroville could feel the heat of Camp Fire the deadliest and most destructive wildfire in California's history.
Lake Oroville and #campfire in the same satellite picture. Two expressions of climate hazards in #California? pic.twitter.com/wqNtf38rlW

— Simon Gascoin (@sgascoin) November 18, 2018
In 2020, Lake Oroville had a ringside seat regarding the largest wildfire season recorded in California's modern history (the image is hazy because of the wildfire smoke).
The snowpack is the primary source of runoff in the Lake Oroville catchment, but also in the entire western United States where 53% of the total runoff  originates as snowmelt (Li et al. 2017).
This year' snow deficit in the West USA can be observed from the 20 years dataset of MODIS observations. Here is a snapshot from my Western USA Snow Monitor :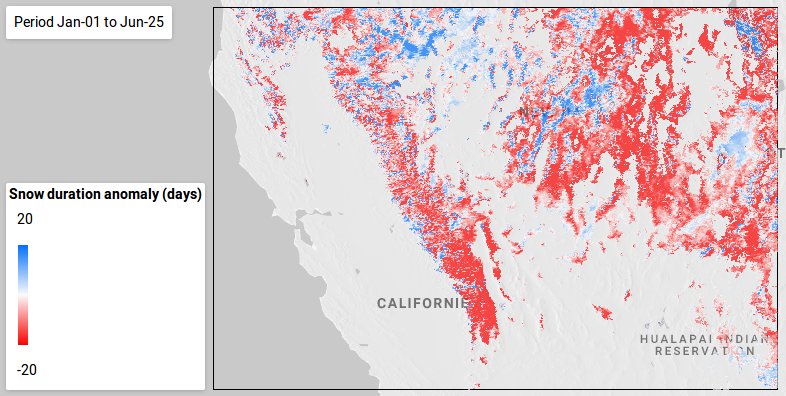 In May 2021, the snow cover area had reached one its lowest value since 2001 (01 May = day 121), reflecting the lack of snowfall during the winter.
The current conditions does not augur well for the farmers who need this water to irrigate their crops during the dry summer season. It also mean that they will have to further deplete the groundwater which is causing ground subsidence.