The ESA website featured this Sentinel-2 image of a large and thick plume of dust off Libya (click here to view in the Sentinel-Hub)
This dust can be tracked up to 2000 km away from its source location towards the northeast, in the Armenian Highlands: the time series of Sentinel-2 images below show the region of Mount Artos (Artos Dağı, Արտոս) in eastern Turkey before, during and after the passage of the dust cloud.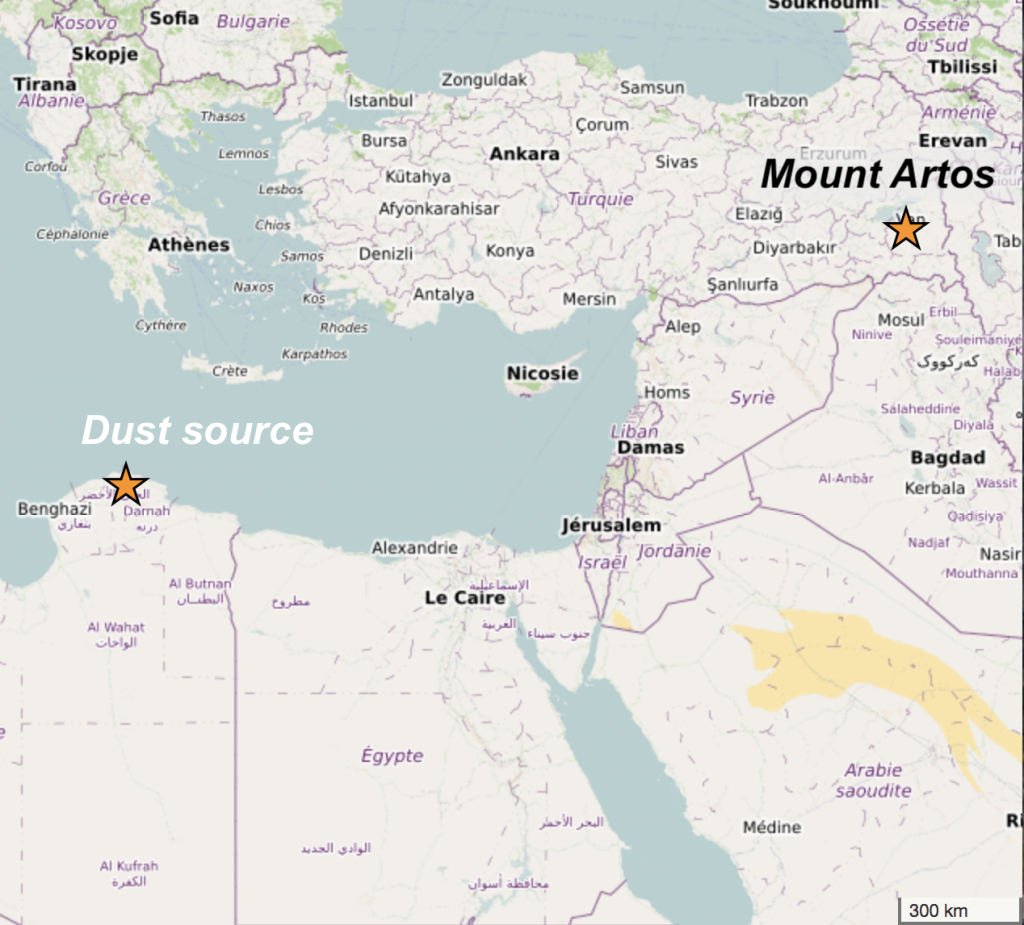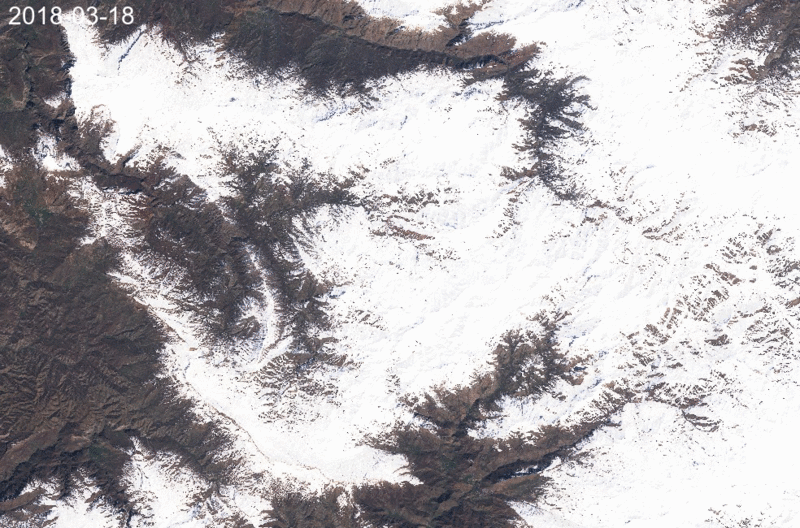 This "orange snow" was also observed in ski resorts in Russia and Romania but I could not find clear-sky satellite images there (only Instagram imagery 🙂 )
#orangesnow is not visible anymore! Bitlis Province East Turkey pic.twitter.com/gTalJIG4R2

— Simon Gascoin (@sgascoin) March 31, 2018
A few days later this snow layer has already melted and the orange dust has resurfaced!