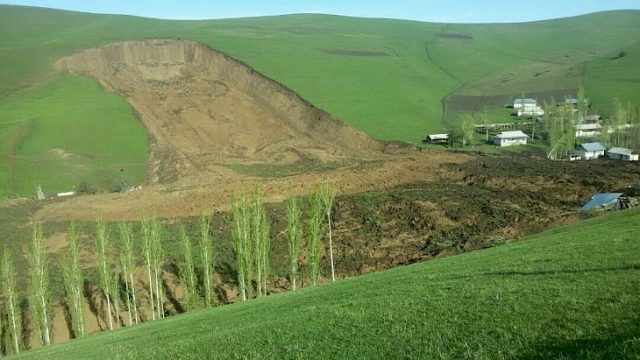 In this post « Landslides in Kyrgyzstan captured by Sentinel-2 » I showed two landslides that I identified as the Kurbu and Ayu landslides, both featured in the AGU landslide blog. However, as pointed out by Isakbek Torgoev, the Kurbu-Tash landslide is located about 5 km farther south than the one I found on the Sentinel-2 image of Apr 29. The actual Kurbu-Tash was not visible in this image due to cloud cover, but today I found a more recent image (May 19), where the Kurbu-Tash landslide is evident.. and it's even more massive! From this image I estimate that the runout distance of the Kurbu-Tash is about 7 km and not 3.5 km.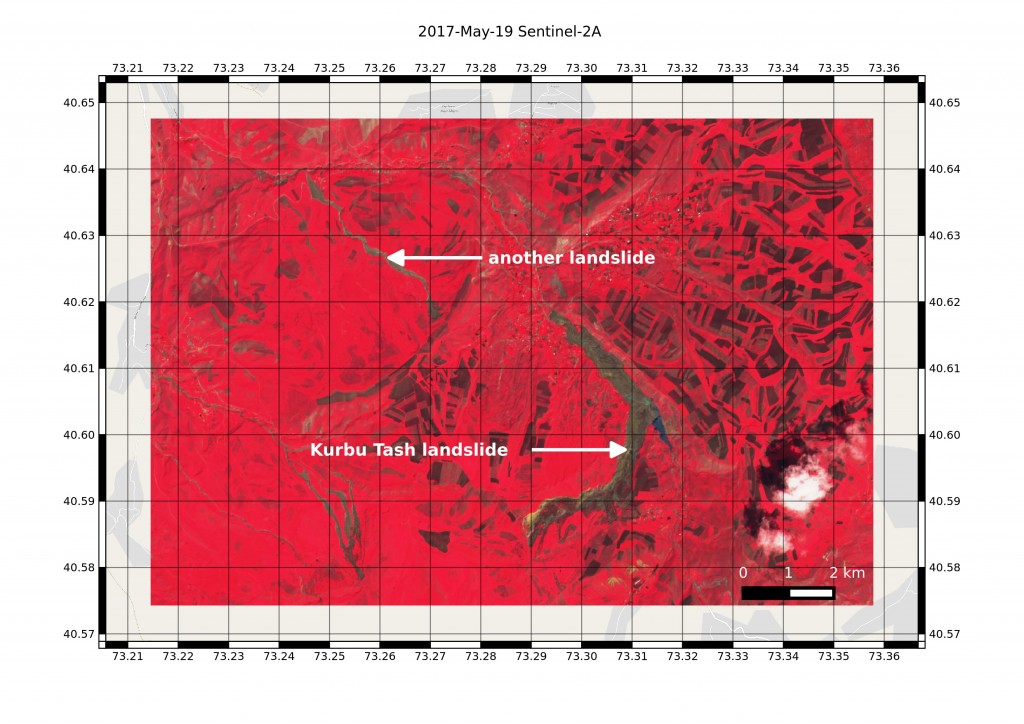 I also failed to find the smaller, but deadlier landslide in Ayu village, which killed 24 people… Thanks to Isakbek Torgoev, I could spot it in the May 19 Sentinel-2 image.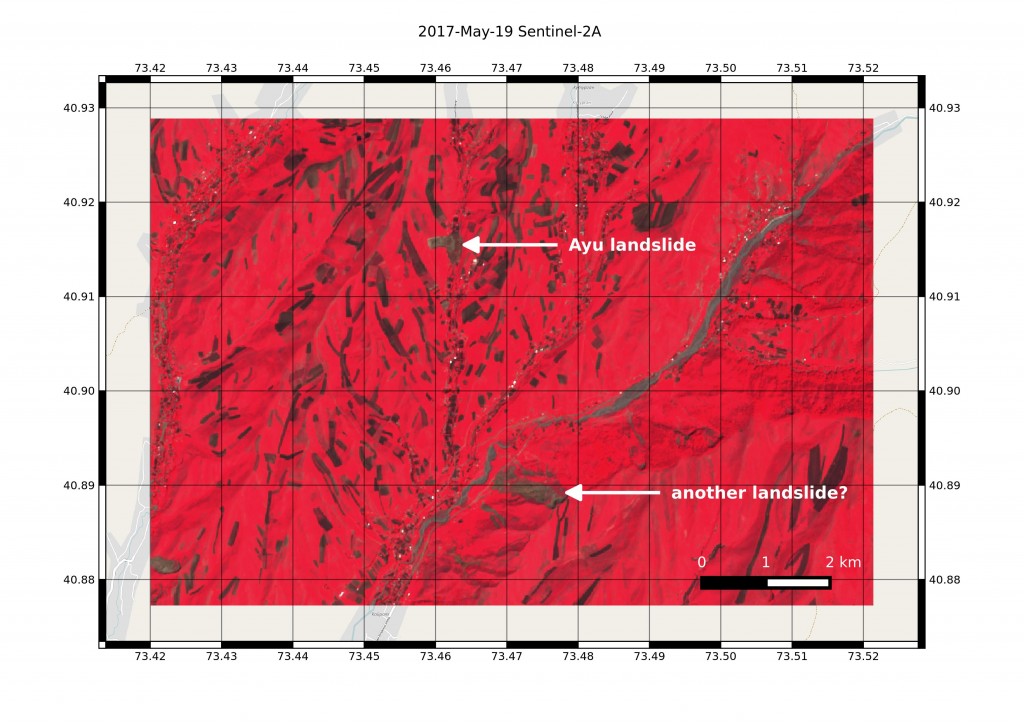 Landslides are common in Kyrgyzstan. However, it seems that the number of landslides this year is higher than the average, probably due to heavy rainfalls.