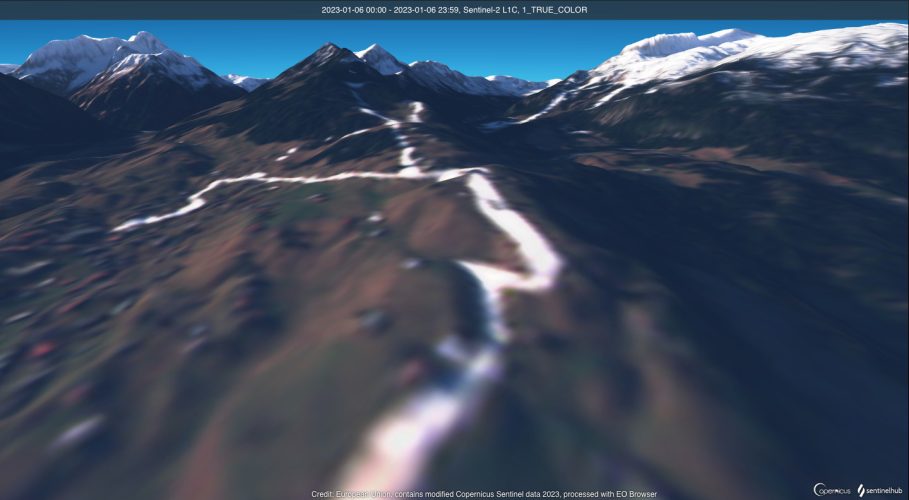 In early January 2023 the snow cover area in the Alps was lower than the 30 years minimum.
The snow cover area in January 2023 was lower than the snow cover area last year at the same period. This caused the publication of a lot of depressing ski resorts photographs. But the ongoing snowfalls in the Alps are changing the situation. This graph was obtained from our Alps Snow Monitor. We will update it graph when cloud-free conditions will allow a new assessment.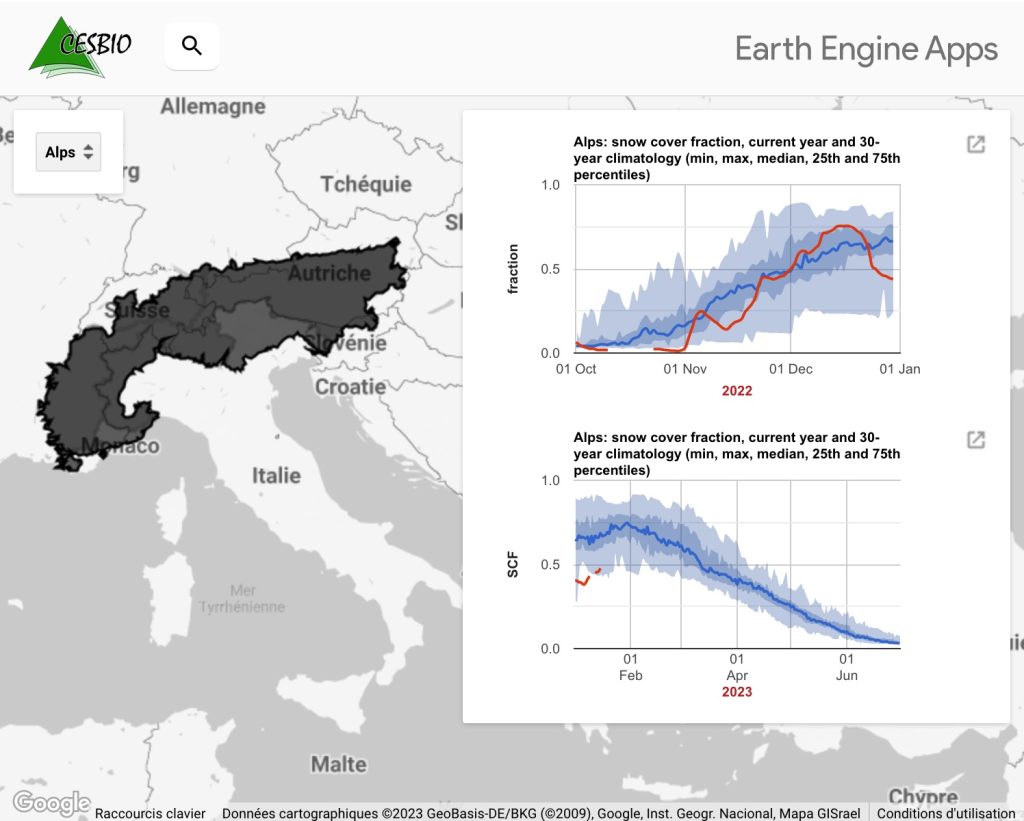 Top picture: Sentinel-2 image of Riezlern Austria on January 6, 2023.