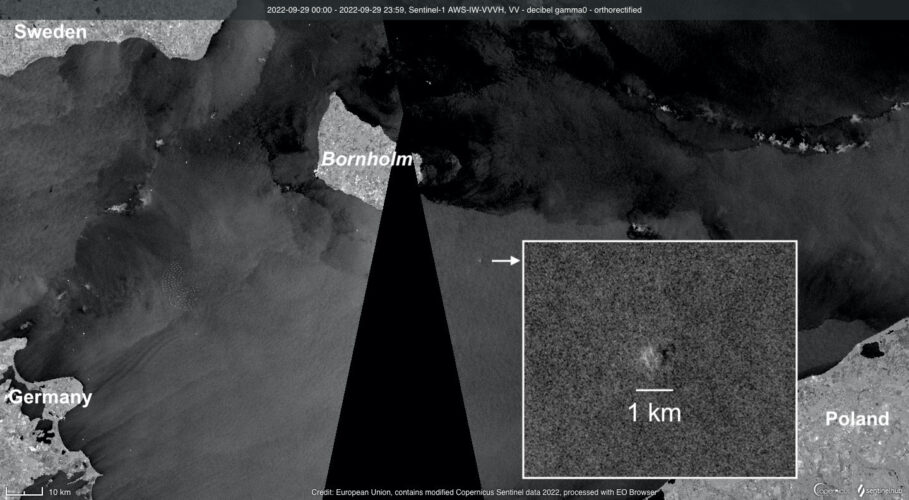 I found the leak from Nord Stream 2 in the latest Sentinel-1 image (29 Sep 2022). It's large enough to be visible from space.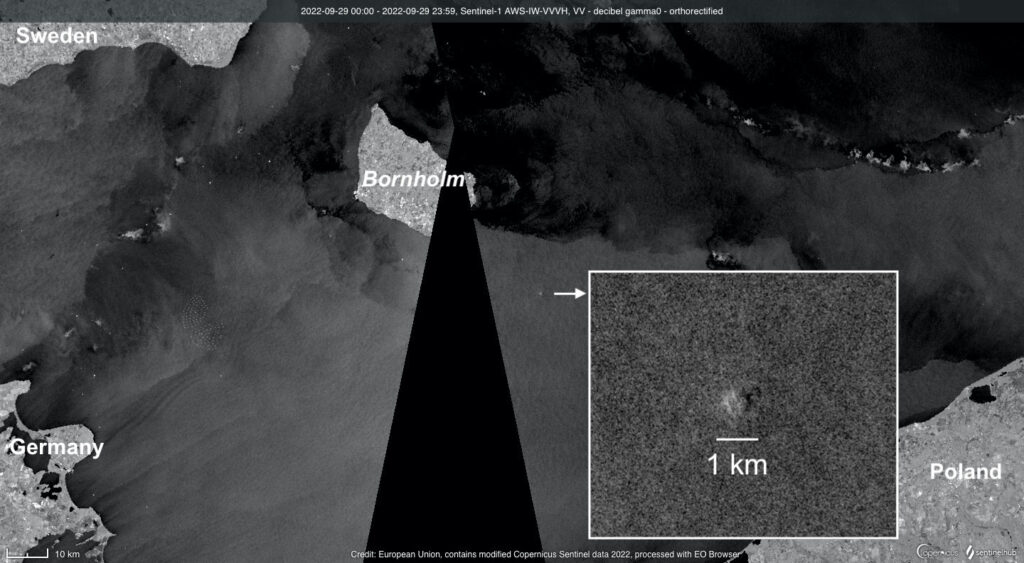 From this radar image, I could also spot the leak in the Landsat
image captured on the same day (29 Sep).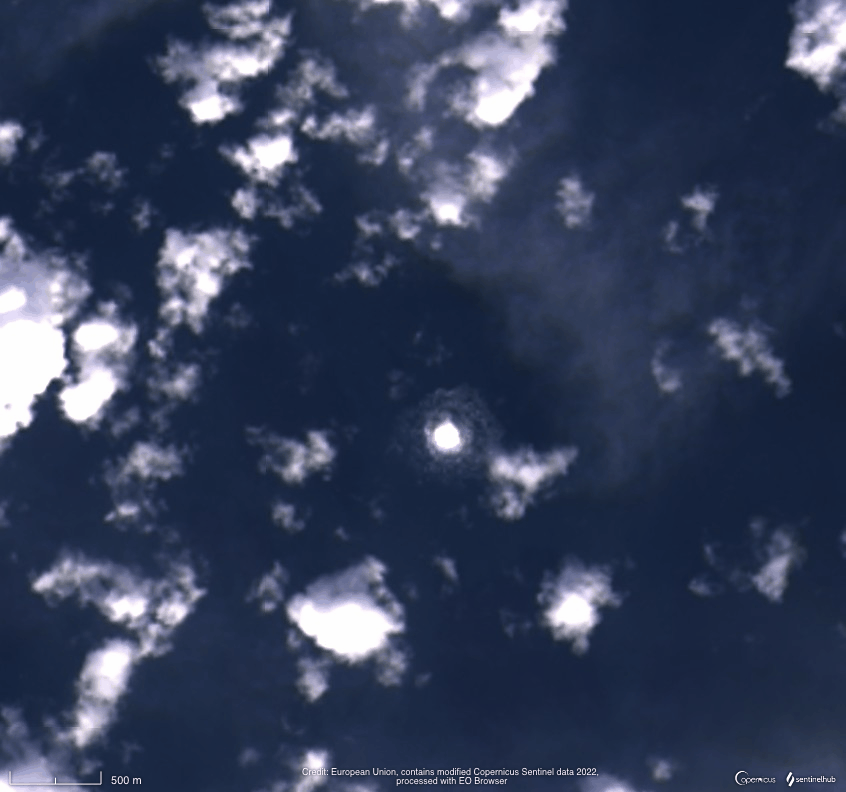 And there's another leak visible northeast of Bornholm Island, this one from Nord Stream 1.
Check by yourself in the SentinelHub (
). sentinelshare.page.link/ktnc