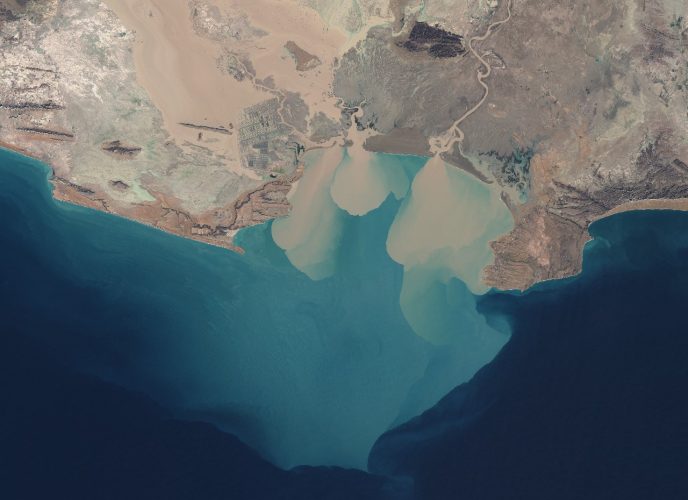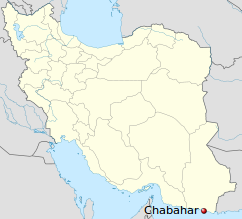 The region of Sistan and Baluchestan was hit by very heavy rain causing widespread flooding near Chabahar city in southeastern Iran.
Sentinel-2 captured the plume of sediments from rivers Bahu Kalat (Iran) and Dasht (Pakistan) in the Gwadar Bay, located in the Gulf of Oman on the maritime border of Pakistan and Iran.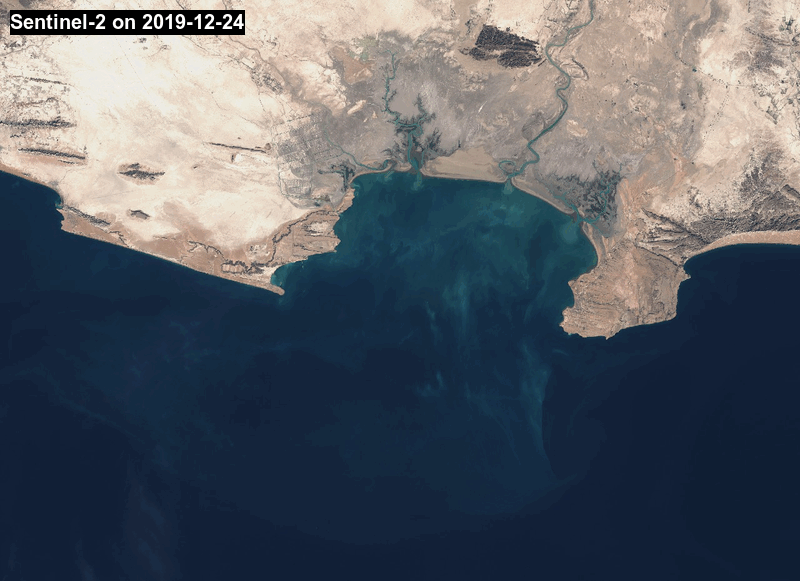 In false colors using the SWIR band of Sentinel-2, flooded areas around the Bahu Kalat river are well visible in turquoise blue.