I will probably never go to New Caledonia, as the plane trip would spoil my carbon budget for the next 10 years. But I just had the chance to admire it from 700 km above sea level, thanks to the monthly Level 3A cloud free syntheses produced by Theia with Sentinel-2 data. As I am not selfish, here is a link to visualize the mosaic of these images obtained for the month of August 2019. For once, I made the mosaic at 10 meters resolution, and it's worth it.
If you look closely, you will find some artefacts on this cloudy region, but most of them are above water, and sadly over the magnificent lagoon. Our method has been designed to work on lands, but is somewhat degraded above water becuase water colours change very fast with time. to know more about our methodology please see this post.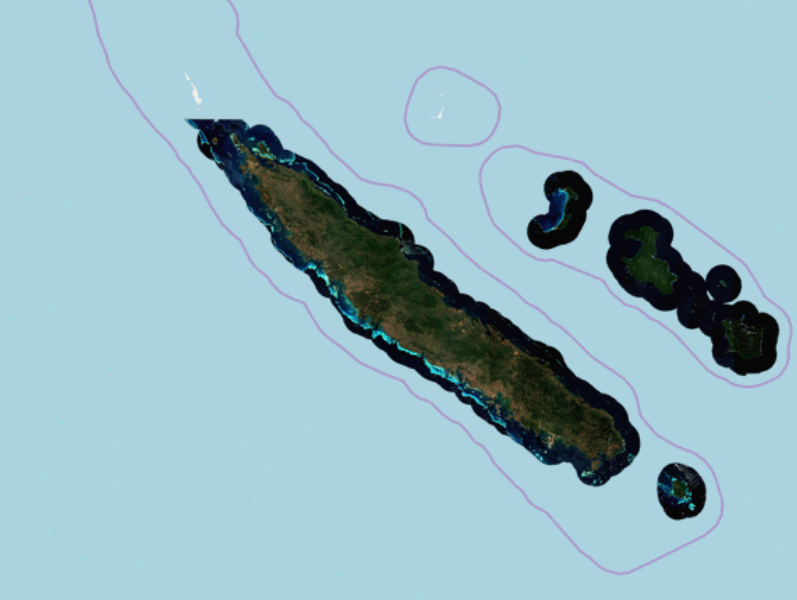 To start visiting New Caledonia, click on the image below. I am taking the risks to make you want to go to New Caledonia, but, I will not accept to take charge of your carbon budget.