The giant Kurbu-Tash landslide in Kyrgyzstan occurred on 23-24 April 2017 and was highlighted by Dave Petley in the landslide blog of the American Geophysical Union.
The landslide can be seen in a Sentinel-2 image acquired 5 days after the event. I used a near-infrared composite to increase the contrast  between the vegetation and the bare soil.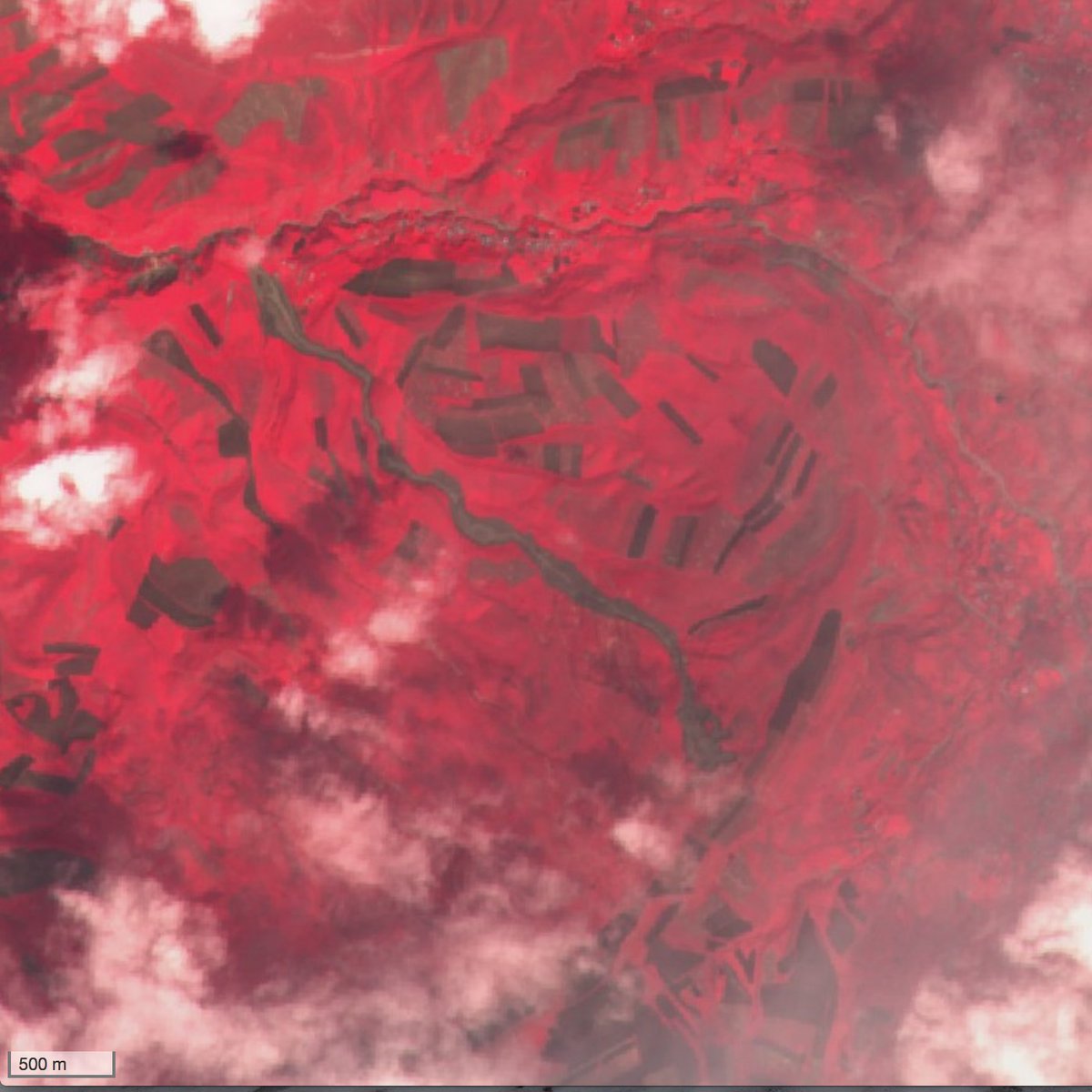 I used this image to estimate that the length of the landslide is about 3.5 km [1]. The volume of the landslide was estimated to 2.8 million cubic meters by AKI press [2]. Local news reported there were no fatalities, but 5 days later, another landslide in Ayu village killed 24 people. I think that this landslide is also visible in the same Sentinel-2 imagery although it is less evident.
[1] Half of the length of the massive Glacier Bay landslide!
[2] This is still 20 times less than the first Aru glacier avalanche.