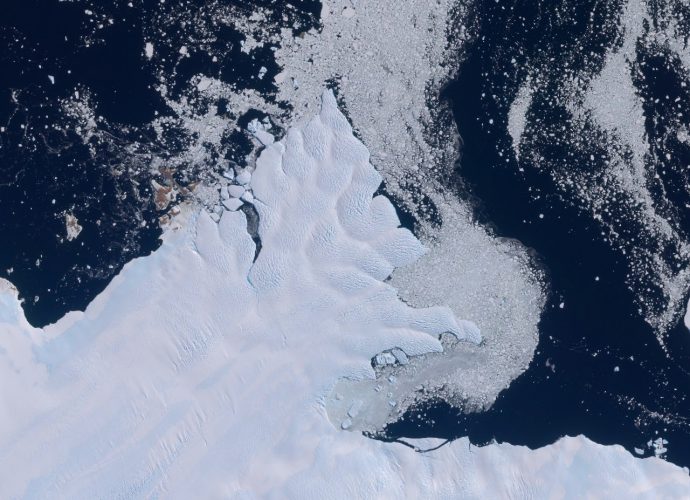 Sur une image Pléiades acquise le 15 janvier, Etienne a remarqué une fracture qui traverse une bonne partie de la langue du glacier de l'Astrolabe auprès de la base Dumont-d'Urville en Antarctique.
Just another iceberg in Antarctica? Maybe, but this one it at the front door of the French research station, Dumont d'Urville. When will it happen ? What impacts on sea ice, logistics and Penguins ? @_IPEV @sgascoin @IGE_Grenoble pic.twitter.com/slTi7adEQe

— Etienne Berthier (@EtienneBerthie2) January 22, 2021
On peut reconstituer l'ouverture de cette crevasse à partir d'une série d'images Sentinel-1 (une année complète de janvier 2020 à janvier 2021)
D'après la dernière image Sentinel-2 disponible, l'iceberg en couveuse pourrait avoir une superficie de 27 kilomètres carrés soit 4 000 terrains de football, ce qui est vaste mais beaucoup moins que l'iceberg A68 qui mesurait 5 800 km2 au moment de sa séparation avec la plateforme de glace Larsen C !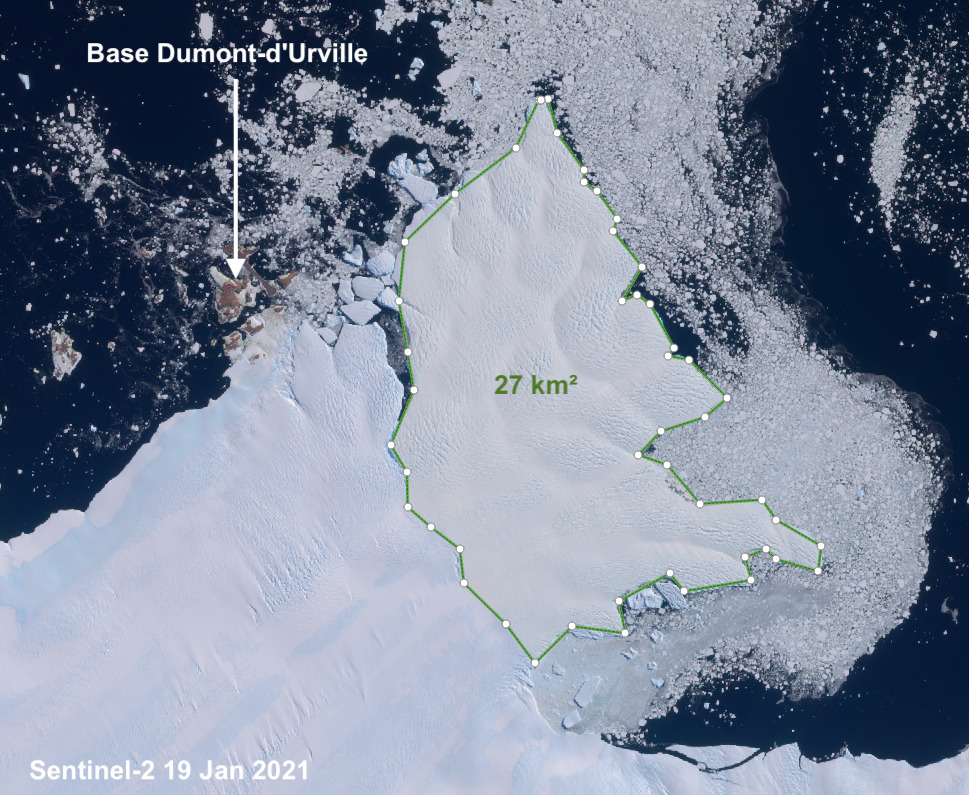 Le vêlage pourrait prendre encore du temps. Un iceberg à suivre donc...