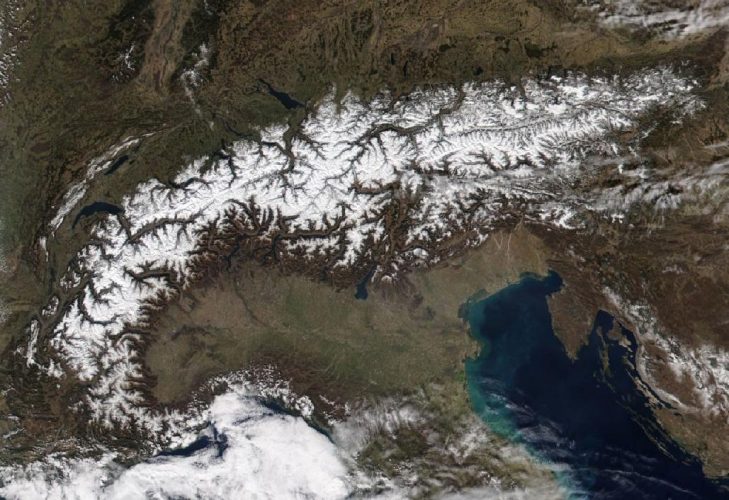 On March 2nd, the snow cover area in the Alps has reached its lowest value since 2001. Only 43% of the alpine range was covered by snow (about 82'000 square kilometers), whereas the average is 63% on the same day over the period 2001-2021. The deficit in the number of snow covered days (map below, computed from 01 November) is particularly evident in the Italian Alps.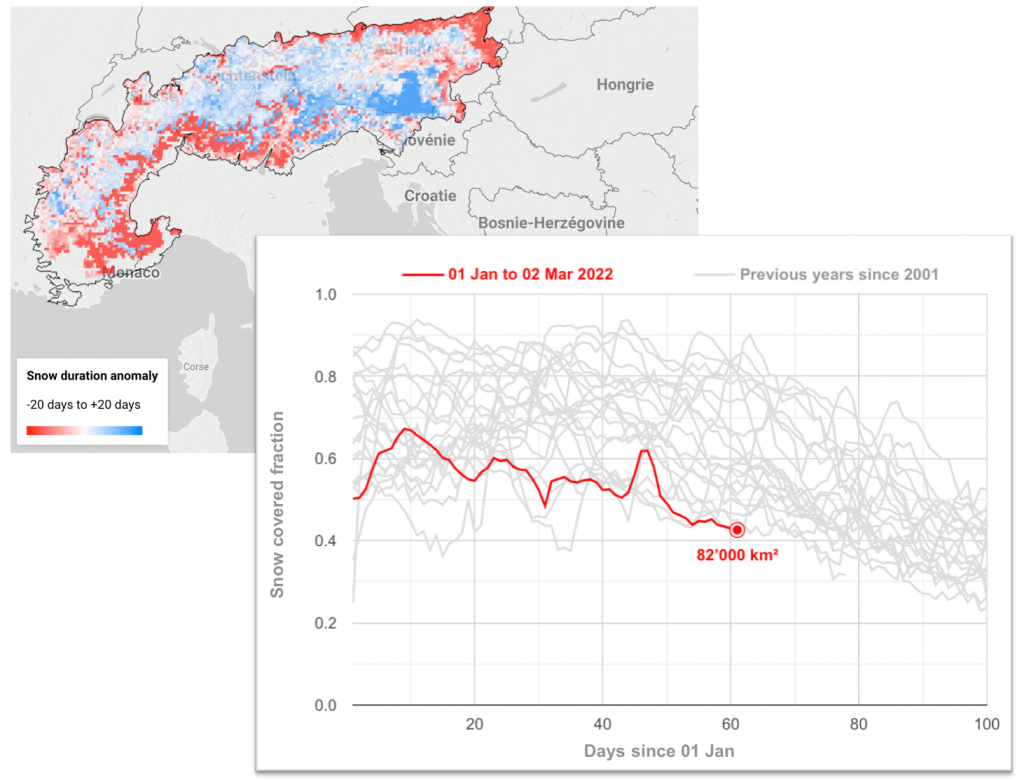 The current conditions contrast with the beginning of the season when early snowfalls covered almost 90% of the entire alpine range. But a « warm December » and a « dry January » have changed the situation. The situation is similar in the Pyrenees.
These data are generated from Nasa Terra/MODIS observations. You can follow the evolution of the snow cover area in near real time through our Alps Snow Monitor.
Top picture: MODIS image of the Alps on 03 March 2022.