OTB version 6_0 is out ! It includes many improvements (including an unsupervised machine learning framework), and adopts a new, more permissive licence : Apache v2.0My colleagues in charge of the Orfeo Toolbox Development (OTB) are organizing the annual user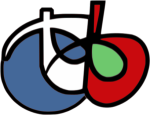 meeting in Toulouse town center : June 7-9 2017. Here is the program :
Day 1: Plenary session (general presentations from the OTB Team and the users)
Day 2: Technical session (tutorial, work groups)
Day 3: Hackfest (adopt an OTB developer, code a amazing feature, fix a bug)
If interested, please have a look to the the webpage and register.