Field work rarely goes without a few small hazards. In the case of our new ROSAS station, newly installed a month ago, the hazard unfortunately took the form of a farm machine hitting the mast while tilling the soil on April 15th.
The base of the mast twisted under the impact, leaving the structure in a precarious position. The stress applied to the mast led to a torsion of its fixing plate, and to the breaking of the concrete mass around one of the four anchoring points. The concrete mass itself was destabilized.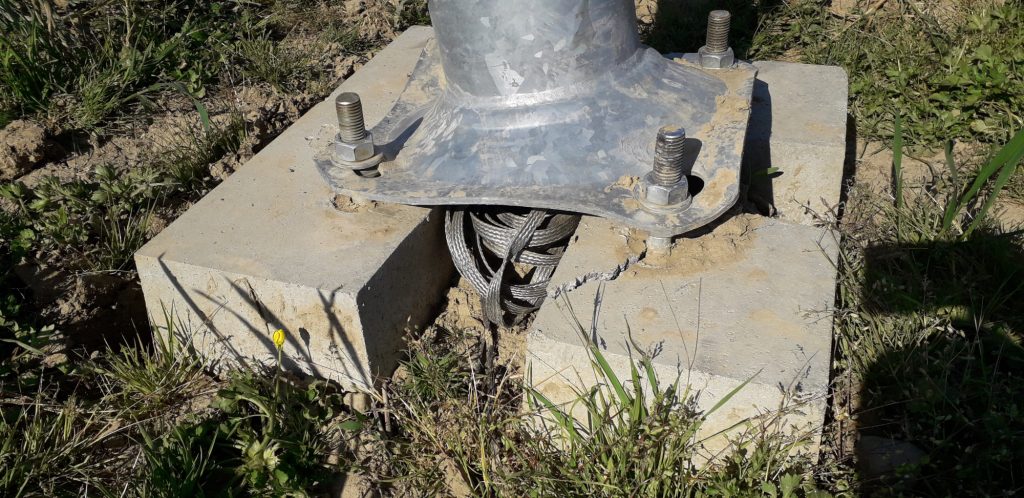 In order to avoid any further damage, the instrumentation was removed from the mast on April 19 by the CESBIO team.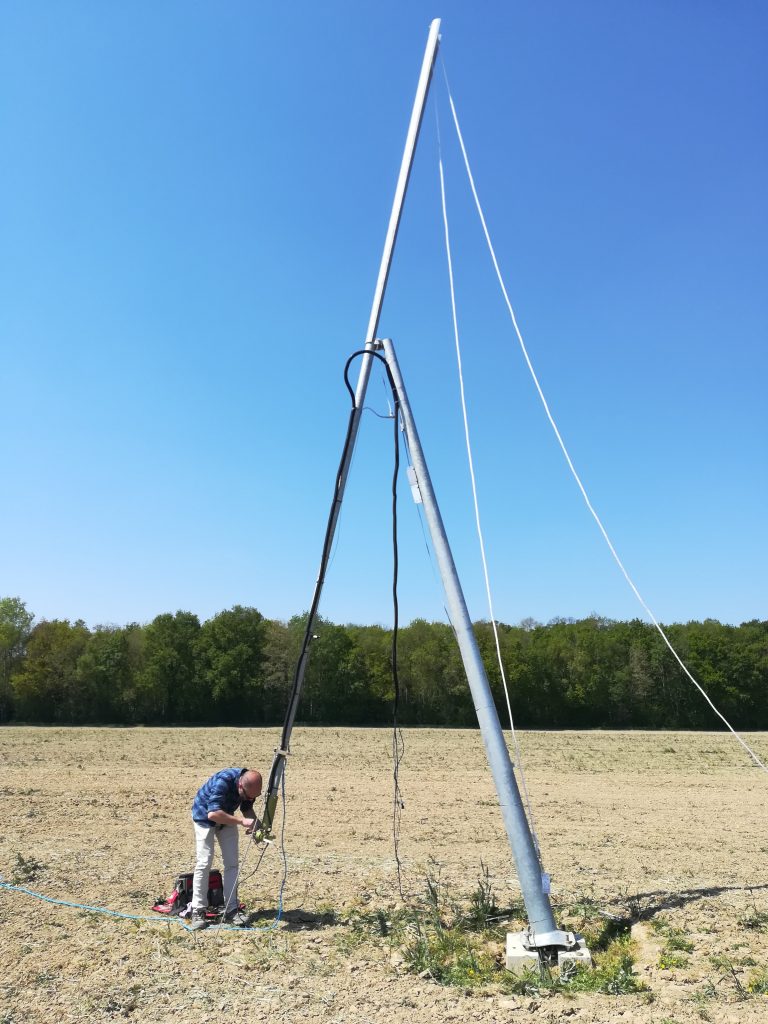 The mast was then repositioned vertically with the help of an agricultural machine thanks to the dexterity of the Purpan School team.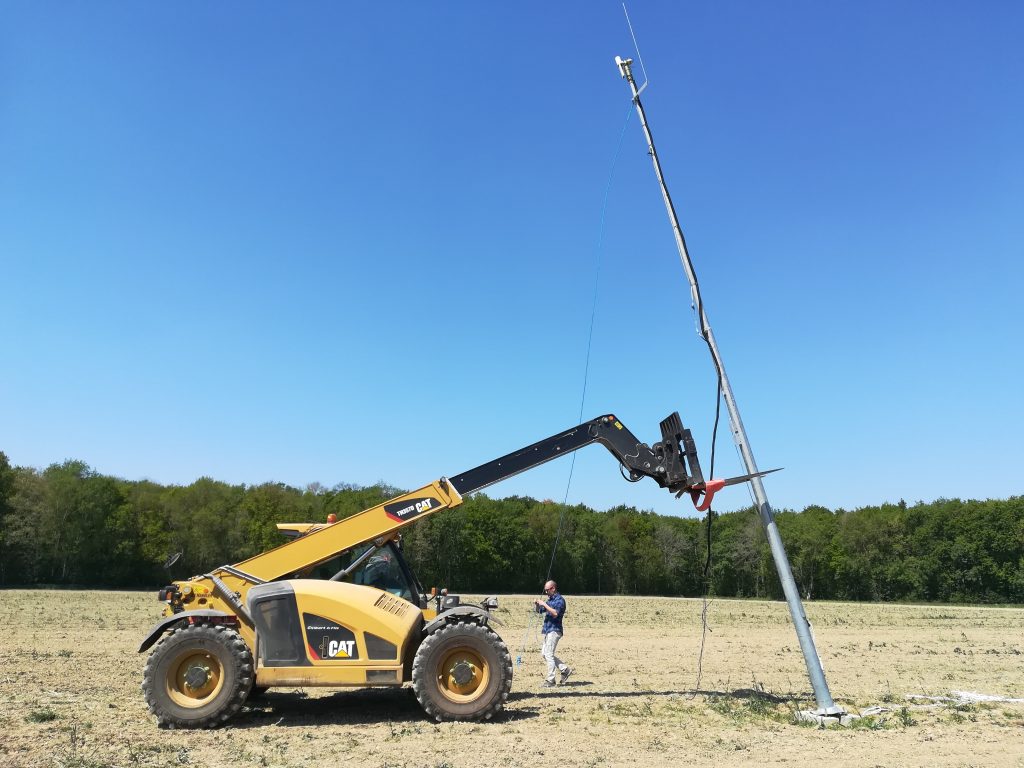 Nevertheless, we will have to replace the damaged elements to guarantee the safety of the installation. In order not to impact the corn which has just been sown, the work will only be done after the harvest, that is to say around September. In the meantime, the photometer will be repositioned on the mast and re-aligned with the help of the CIMEL team in order to acquire BRDF data on this new crop cycle.