=>

The snow season is ending in the high Atlas mountains in Morocco this beginning of June, as you may see in this time series from SPOT-4 (Take5) experiment over the Rheraya watershed (225 km²). This watershed is one of the study sites of the Laboratoire Mixte International TREMA which CESBIO is co-leading. The Rheraya wadi provides large water resources to the populations in the arid zones downstream. The high frequency of SPOT4 (Take5) revisits and the scarce cloud cover enabled to capture the back and forths of snow cover between January the 31st and May the 26th.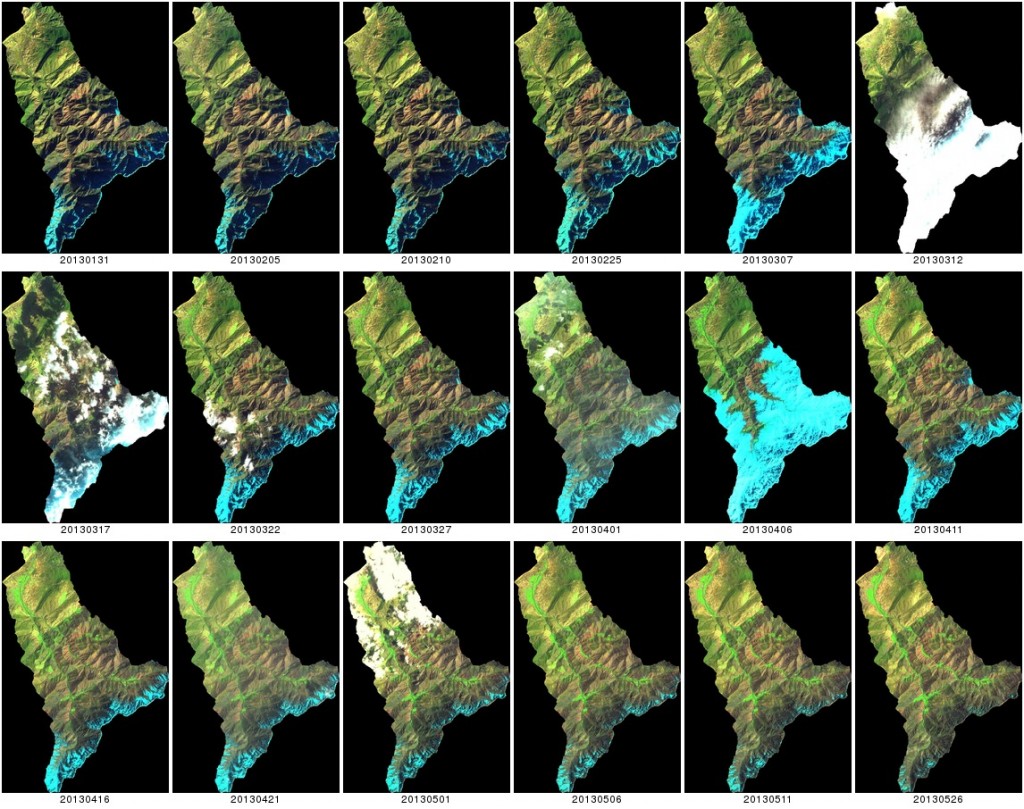 Time series of SPOT-4 (Take5) on Rheraya basin (Morocco) : RGB composite of bands 431 (SWIR/NIR/Green). Snow, which is dark in the SWIR appears in blue. At the beginning of June, snow cover also fades out in the Pyrenees... generally. This year, the Pyrenees mountain will stay white longer than usual, since it takes time to melt the exceptional quantities that fell this winter. Moreover, the cold spring that follows this special winter does not help. In spite of the cloud cover, one can see on this time series of images over Bassies site (Ariège) that at mid May, snow was still there above 1600m...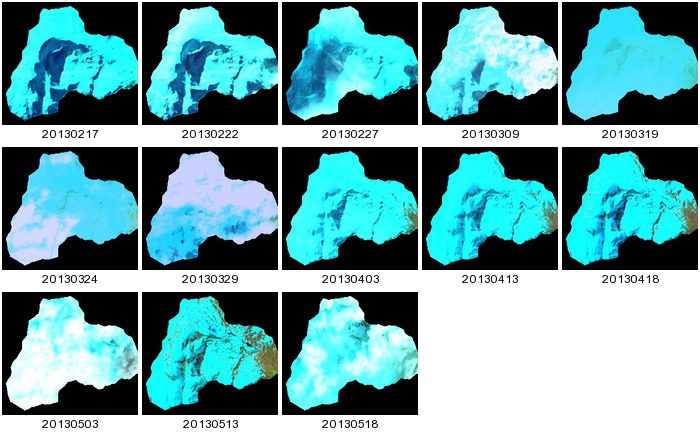 SPOT-4 (Take5) on Bassies watershed (Ariège).
SPOT4 (Take 5) ends in a few days, at the end of June, probably too early to fully monitor the snow melt !