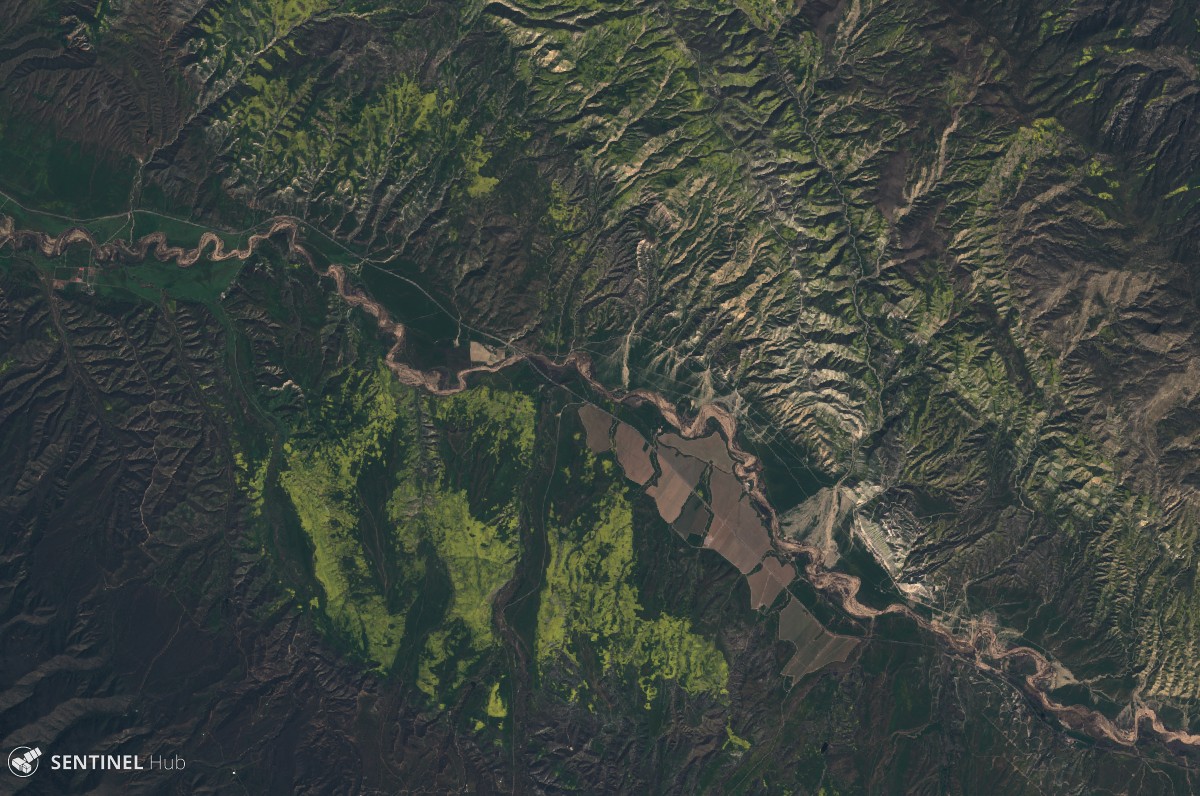 Texas had the super bowl in 2017 but California got the super bloom! After its worst drought in 1,200 years, California is now experiencing one its wettest year. The Sierra Nevada snowpack is currently one of the biggest ever recorded. In February, severe winter rainfalls caused the evacuation of many California residents under the threat of the Oroville Dam failure.  Now, this unusual level of rainfall triggered the blossoming of flowers that were in a dormant state. The Washington Post collected some photographs and noted that it was so so massive that you can see it from space (images were provided by Planet, a California-based remote sensing company).  How does it look like in Sentinel-2 imagery? Below is the comparison between two Sentinel-2 images acquired in spring 2016 vs. spring 2017 near the Carrizo Plain National Monument (from the sentinel-playground). Click on the picture to compare the images in full screen.
We can see a nice mixture of green and yellow colors from the blossoms. To check how it looks on the ground I used the flickr API to collect the photographs that were taken in the same area, between 2017 Mar 15 and 2017 Apr 15, and that were uploaded in flickr under a public license. The map below shows the location of the photographs.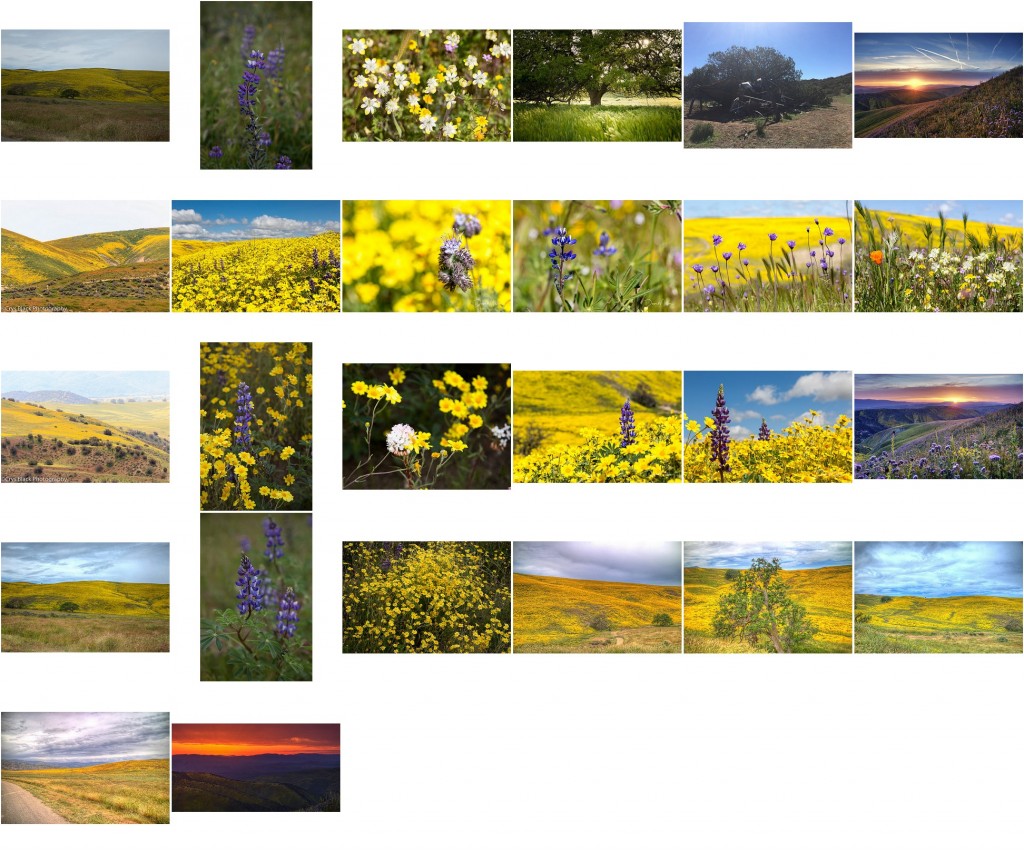 A similar phenomenon also happens on the other side of the Equator, in the semiarid Chile, but people call it the "desierto florido".
Edit on Mar 30, 2019
Revisiting the 2017 super bloom in California using "procedure VII" from @sovdatb @matejbatic @miha_kadunc https://t.co/HwZnDDyA1Y
Now it looks much better and closer to the real color of the blossoms shown here: https://t.co/e4IjkiLr6w pic.twitter.com/RYwml0otGt

— Simon Gascoin (@sgascoin) March 29, 2019