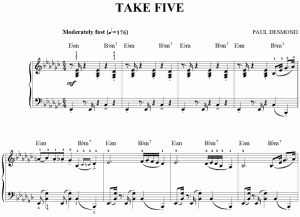 At the end of life of each satellite, CNES issues a call for ideas for short-term experiments taking place before de-orbiting the satellite. CESBIO took the opportunity to set up the Take 5 experiment at the end of SPOT4′ life : this experiment will use SPOT4 as a simulator to give us a hint of the time series that ESA's Sentinel-2 mission will provide.
The first Sentinel-2 satellite should be launched within the next two years, and the second satellite should follow 18 months later. Together, these satellites will provide us every fifth day with high-resolution images of all land areas… or of the clouds that cover them. Despite these clouds, users will be guaranteed access to cloud-free data at least once per month. The arrival of these data should therefore cause a revolution in the use of remote sensing data.
In order to avoid wasting time when Sentinel-2 is launched, it is necessary to prepare today for the use of these data. However, at present, there are no suitable data to perfectly simulate the features of Sentinel-2:
ESA is providing datasets simulating the spectral bands of the instrument, but these airborne data are not multi-temporal, and only cover small areas.
CNES and the Israel Space Agency are developing the VENµS project, whose goal is to provide high repeatability time series, but its launch is only scheduled for late 2014.
CESBIO provided time series of FORMOSAT-2 images and LANDSAT, but in the first case, the data only cover areas of 20 * 20 km, whereas in the second case, the repeatability of the data is much lower than expected from Sentinel-2.
After 6 months of feasibility studies, CNES has just decided to launch Take 5 experiment. On January 29, the orbit will be lowered from SPOT4 by 3 kilometers to put it on a 5 day repeat cycle orbit, which means that the satellite will fly the same places on earth every 5 days. Spot4 will follow this orbit until the end of May 2013. During this period, 42 sites will be observed every 5 days, as in the case of Sentinel-2. The data will be processed and distributed by the « Pôle Thématique Surfaces Continentales » (PTSC) and distributed to users by the end of June 2013, they will be provided with the following two levels:
Level 1C (data orthorectified reflectance at the top of the atmosphere)
Level 2A (Data ortho-rectified surface reflectance after atmospheric correction, along with a mask of clouds and their shadows, as well as a mask of water and snow).