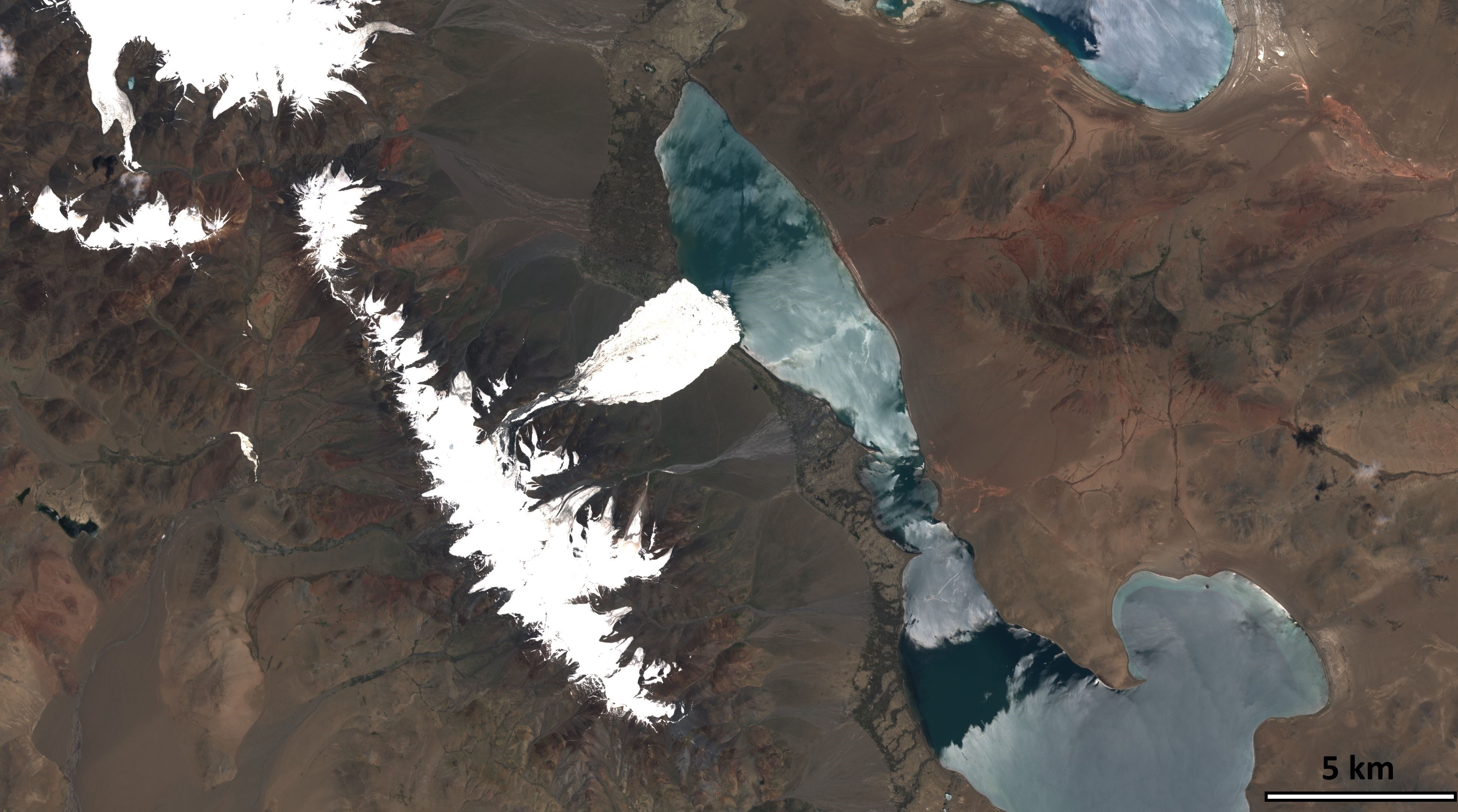 The Nature News website reported yesterday on a massive ice avalanche that happened in Rutog, Tibet, on 17 July 2016. This ice avalanche killed 9 people and may be one the largest ever observed. The ice and rock mixture spread over 6 km from the collapse point up to the Aru Co lake shoreline.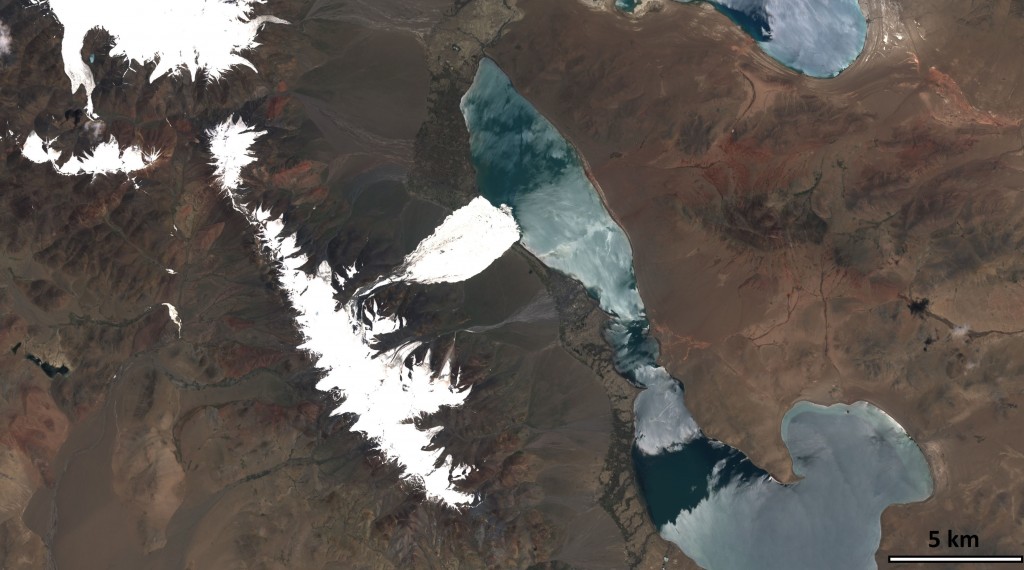 Nothing escapes from Sentinels! I used the Sentinel-2A image above to digitalize the avalanche extent and found that the avalanche covered a total area of 8.8 km², close to the value that was indicated in several news websites (10 km²).
A closer view of the avalanche site is available here: http://english.cri.cn/12394/2016/07/20/3441s934928.htm
[edit] The second episode about this avalanche is here.