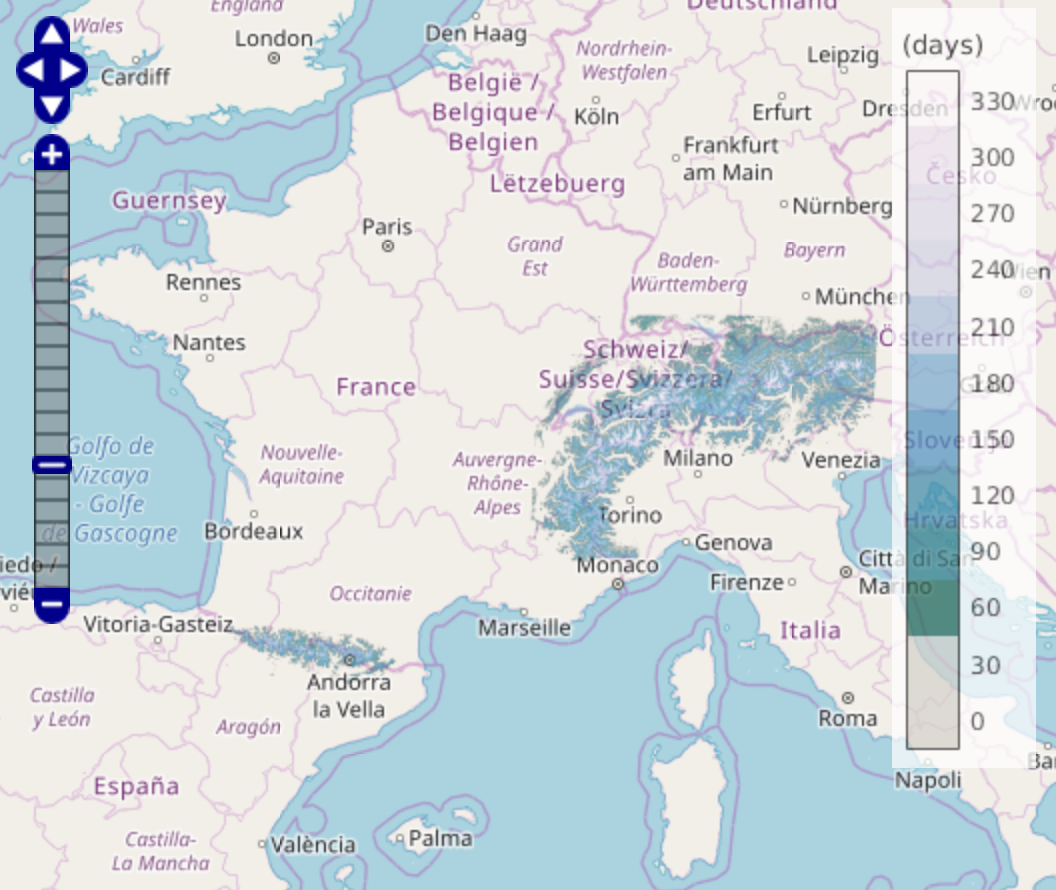 =>

We are thinking to distribute a new product that would provide the snow cover duration in the Alps and the Pyrenees over a hydrological year (snow persistence map). Here is a preview of a « beta » version that is only 100 m resolution for now.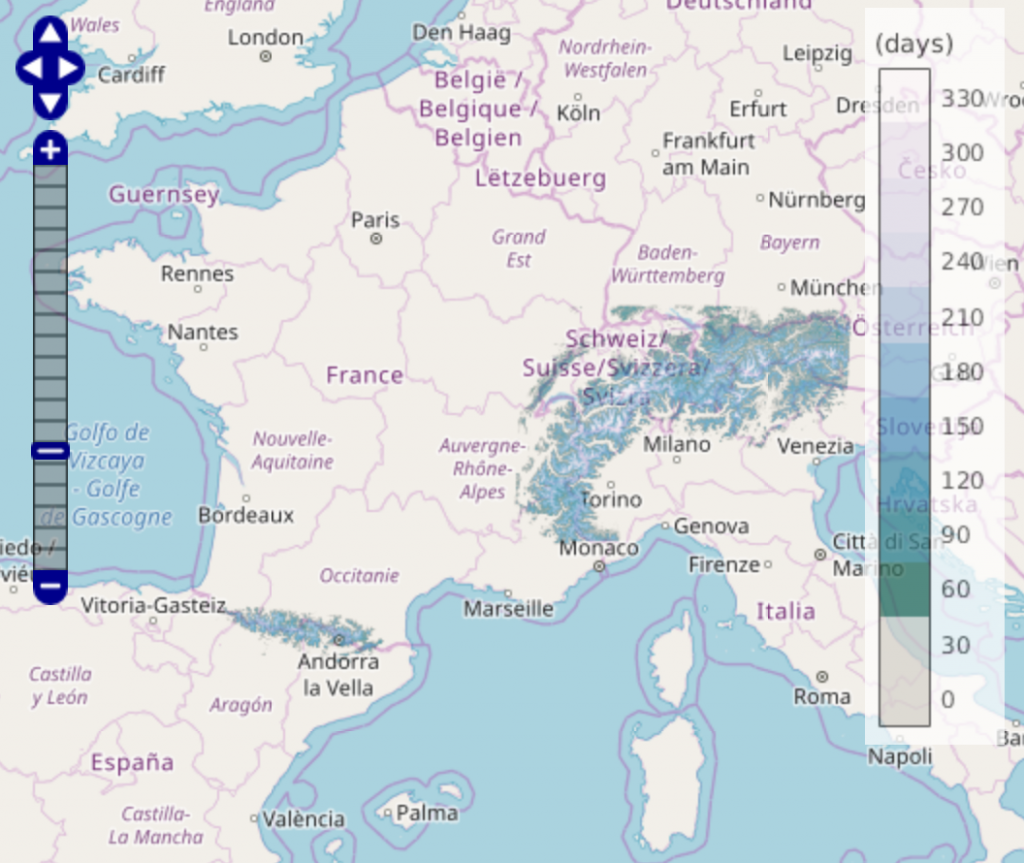 A few words on the method (see also here): this map is generated after a linear interpolation at the daily time step of every available Theia snow product. Here we have selected 26 Sentinel-2 tiles, which represents 3189 snow maps for the study period, that is 96 billion pixels to process. With the accumulation of Sentinel-2 data it becomes possible to look at interannual variability. Here is for example a visual comparison of the snow cover duration calculated from January to May for three years in the Pyrenees (31TCH):

We can see longer snow durations for the year 2018, which was an exceptional year!