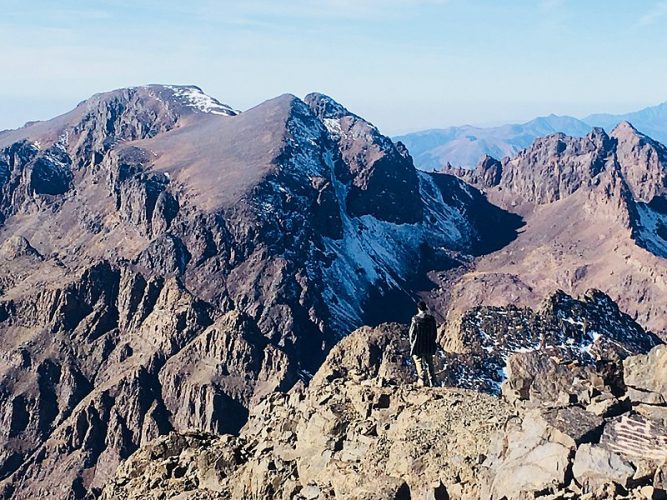 There is almost no snow in the High Atlas mountains now.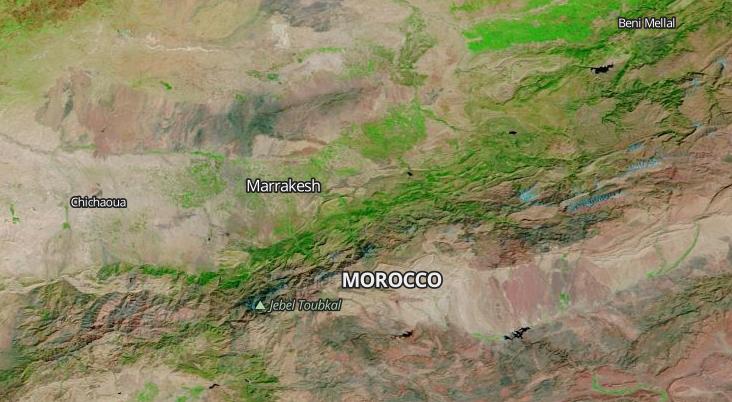 Even in the Toubkal massif which culminates at 4167 m above sea level is almost clear of snow.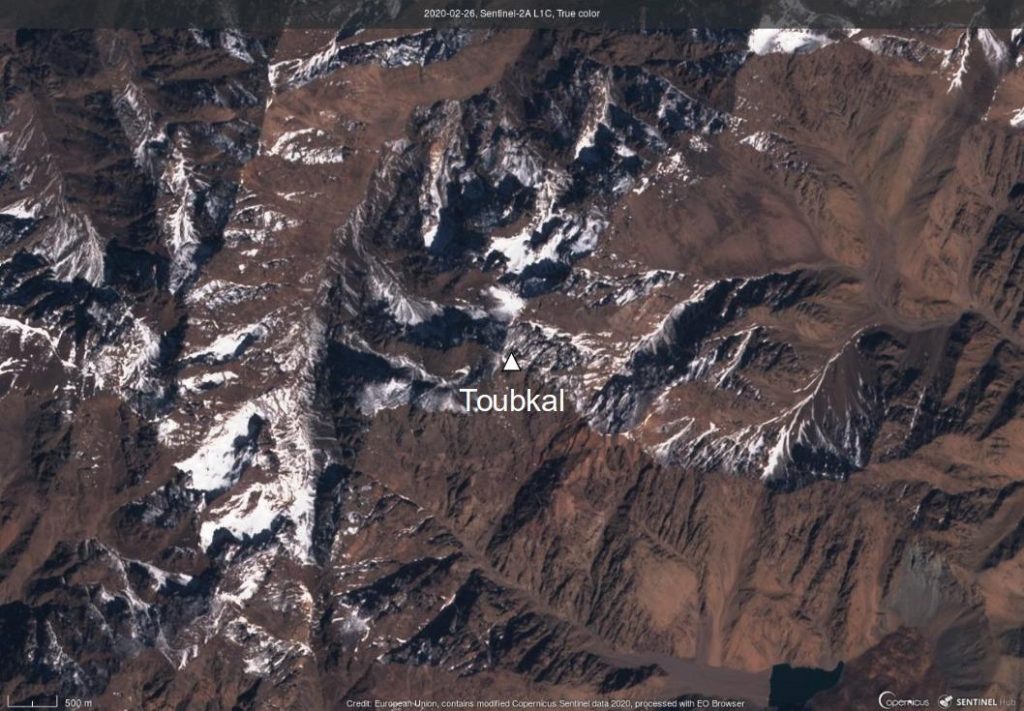 However, the snow cover area is known to be highly variable in the High Atlas (Marchane et al. 2015; Baba et al. 2018). How does it compare to previous years?
The MODIS archive provides daily images since 2000. I selected one image with low cloud cover in early March for each year.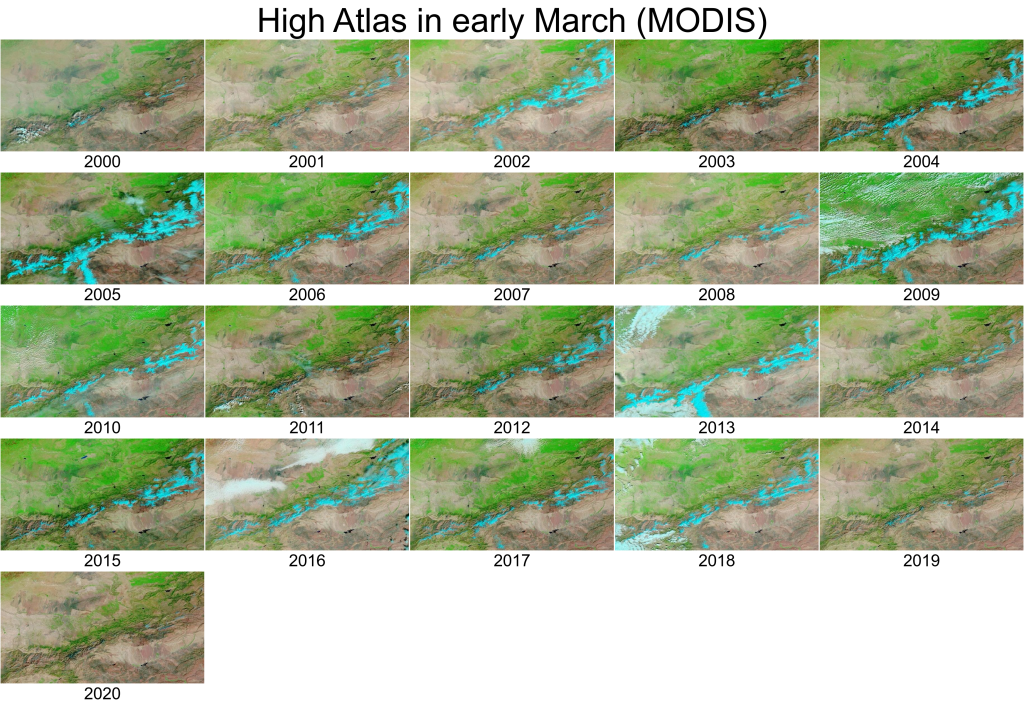 Then I extracted the normalized snow difference index (NDSI) from the corresponding MOD10A1 product to compute the snow cover extent over this region (pixels where NDSI>0.2).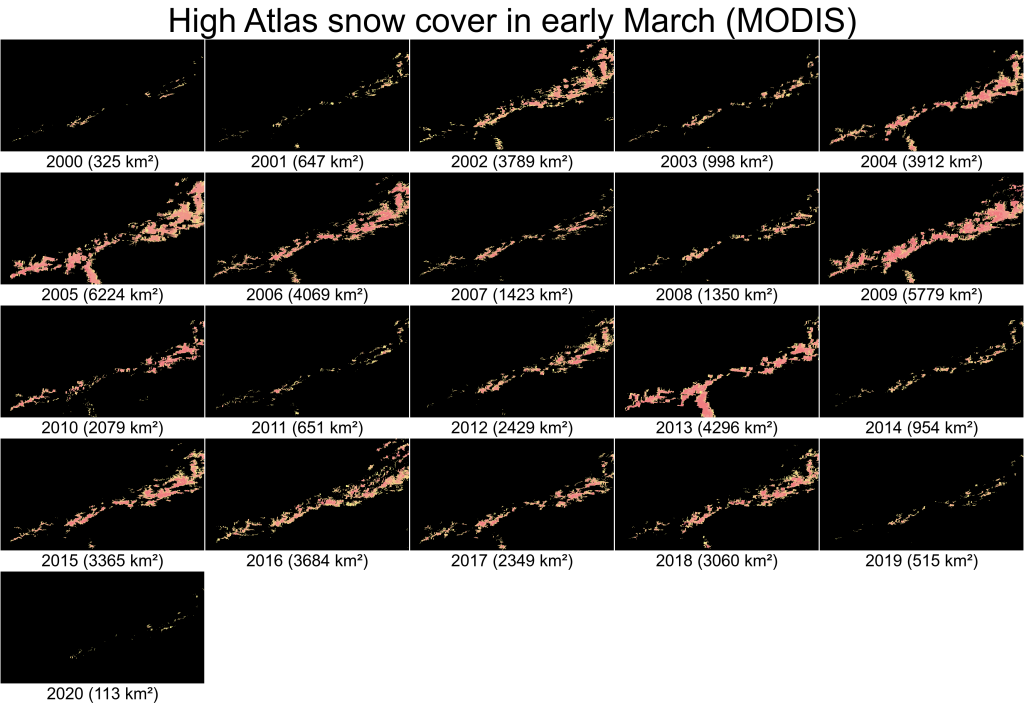 This analysis shows that the snow cover area in early March 2020 (113 km²) is significantly lower than the previous worst year on record (325 km² in 2000).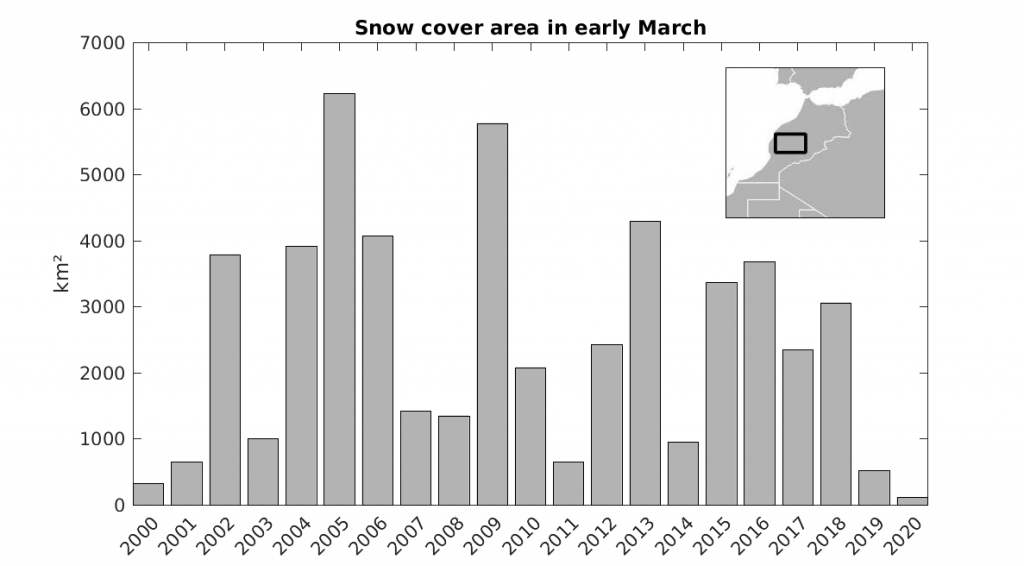 This low snowpack is very bad news for the people in the Haouz region where lakes and rivers are already dry due to the low precipitation in the past two years. In normal years, snow melt runoff sustains the river discharge and replenish the reservoirs in spring.
References
Marchane A., Jarlan L., Hanich L., Boudhar A., Gascoin S., Tavernier A., Filali N., Le Page M., Hagolle O., Berjamy B., (2015) Assessment of daily MODIS snow cover products to monitor snow cover dynamics over the Moroccan Atlas Mountain range, Remote Sensing of the Environment, 160, 72-86, doi:10.1016/j.rse.2015.01.002
Baba, M. W., S. Gascoin, L. Jarlan, V. Simonneaux, L. Hanich (2018), Variations of the snow water equivalent in the Ourika catchment (Morocco) over 2000-2018 using downscaled MERRA-2 data, Water, 10(9), 1120, doi:10.3390/w10091120.