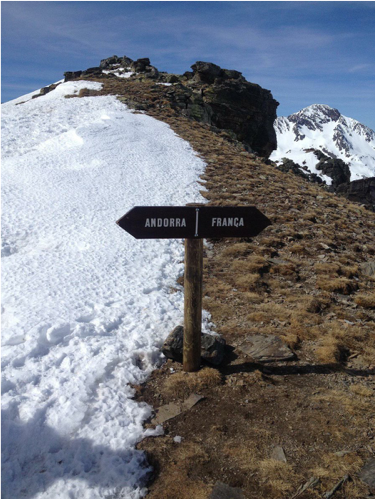 The animation below shows the evolution of the snow cover area near Andorra la Vella, the highest capital city in Europe and a popular ski resort, from 15-Feb-2019 to 27-Feb-2019.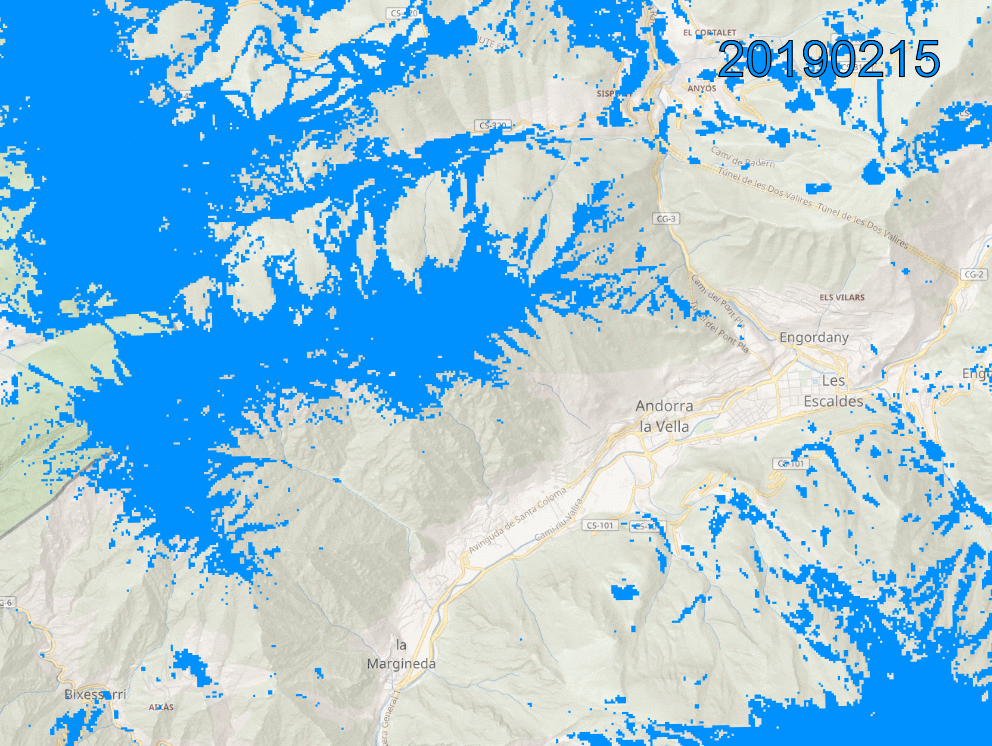 This time series is quite exceptional. It is not common to find 6 successive cloud-free Sentinel-2 images over mountain areas in winter! This is due to the high pressure system which brought unusual warm temperatures and clear skies in west Europe. In addition, the average revisit time of Sentinel-2 in the Principality of Andorra is 2.5 days, thanks to the overlap of acquisitions from two adjacent orbits. We can identify melt areas by differencing the first and the last image of the time series.
We can already observe that the snow is gone (red pixels) preferentially in the south-facing slopes near Andorra la Vella. To verify this observation at larger scale (country scale !) I extracted the slope orientation (i.e. aspect) of all the red pixels in the full Sentinel-2 tile using the SRTM DEM.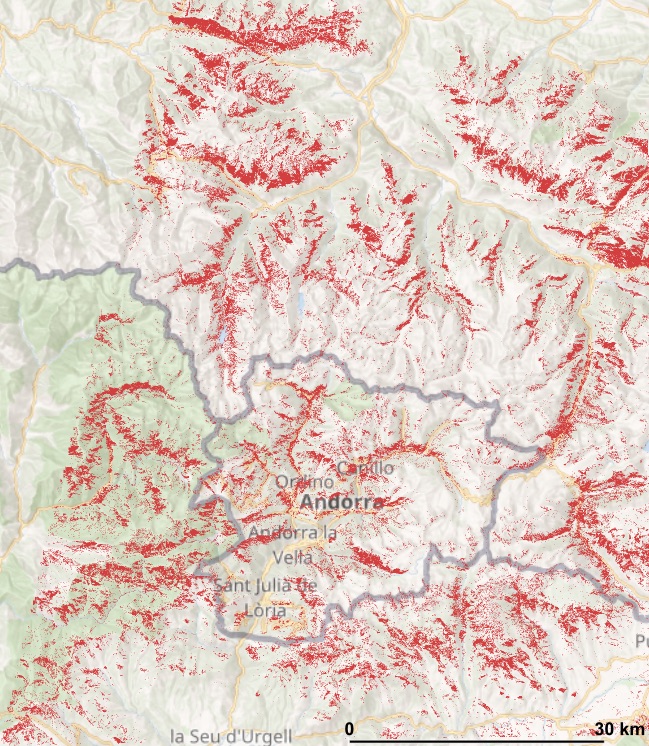 This is the polar histogram of the red pixels aspect. Our first impression was correct!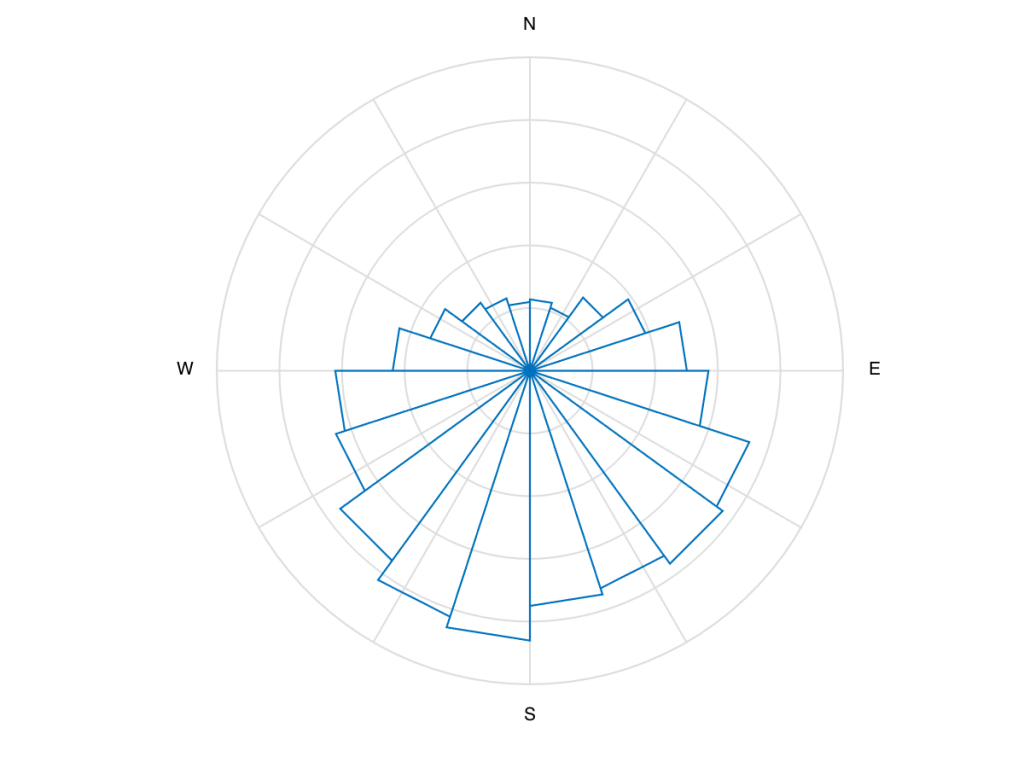 Can we conclude from this analysis that the snow melts faster in southern slopes? Nope, because we don't know if the snow accumulation was homogeneous at the beginning of the time series on Feb 15!
The snow maps were obtained from the Theia Sentinel-2 snow collection.