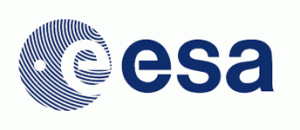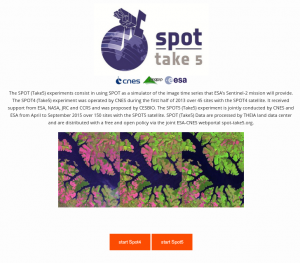 ESA and CNES are glad to announce they just opened the new distribution site for SPOT4 (Take5) and SPOT5 (Take5) with a brand new look and feel compared to the previous SPOT4 (Take5) site. All the SPOT4 (Take5) data are available and may be downloaded, but the SPOT5 (Take5) site is almost empty (except for two sites : « France : Pornic » and « SouthAfrica : Mooreesburg »). The SPOT5 (Take5) part will hopefully start to be filled next week. Here is the address :
To download data, you will need to register only once (« sign up » button), and then to log on ( « sign in »  button). Then you may either download each product or add it to the cart and use the cart to download batches of products. I'll try to better describe how it works in the next days, but meanwhile I am quite sure you will be able to manage on your own. There are only two things you need to know :
on the left part of the page (see the image below), there is a very convenient button to add all Level1A or all level 1C to the cart for a given site.

you will have to add the downthemall plugin to your firefox browser in order to download the cart. There are similar plugins for the other browsers, such as

Metalink downloader

for Chrome (which I did not test).