=>

Lors de la fin de vie de chaque satellite, le CNES fait un appel à idées pour des expériences de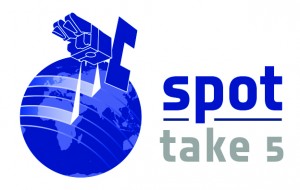 courte durée se déroulant avant la désorbitation du satellite. En  2012 Le CESBIO a saisi l'occasion de la fin de vie du satellite SPOT4 pour proposer l'expérience Take 5, qui consiste à faire de SPOT4, pendant 5 mois, un simulateur des séries temporelles que fournira la mission Sentinel-2 de l'ESA. L'ESA, la NASA, le JRC (centre de recherches de l'Union Européenne) et le CCRS (Centre de télédétection du Canada) ont contribué au financement de l'expérience. Cette expérience est maintenant terminée, et les données sont disponibles, depuis le serveur du pôle thématique THEIA, ou depuis le serveur de distribution.
Le 29 janvier 2013, l'orbite de SPOT 4 a été abaissée de 3 kilomètres pour lui donner un cycle de 5 jours. SPOT4 a donc survolé les mêmes endroits sur terre tous les 5 jours, du 31 janvier au 19 juin 2013. Pendant cette période, 45 sites ont été observés tous les 5 jours, avec une répétitivité identique à celle de la mission Sentinel-2. Les données ont déja été téléchargées par 650 utilisateurs (650 adresses email différentes).
Fort de ce succès, le CNES a décidé de renouveler cette expérience avec le satellite SPOT5, avec un important soutien financier de l'ESA. L'expérience SPOT5 (Take5) se déroule du 8 avril au 8 septembre 2015, et porte sur 150 sites. Les données sont maintenant disponibles.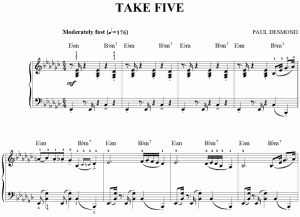 Les données sont fournies aux deux niveaux suivants :
Niveau 1C (Données ortho-rectifiées en réflectance au sommet de l'atmosphère)
Niveau 2A (Données ortho-rectifiées en réflectance de surface après correction atmosphérique, accompagnées d'un masque des nuages et de leurs ombres, ainsi que d'un masque d'eau et de neige).

Le Niveau 3A est une synthèse des réflectances de surface des pixels non nuageux acquis sur un mois. Ce produit n'est pas encore disponible, mais nous utilisons en ce moment les données de SPOT4 (Take5) pour le mettre au point.
Résultats de SPOT4(Take5) :
Cette page présente les résultats de validation des produits et de mesure de leurs performances.Cette page recueille des exemples d'applications des données.

=>

At the end of life of each satellite, CNES issues a call for ideas for short-term experiments taking place before de-orbiting the satellite. In 2012, CESBIO seized the opportunity to set up the Take 5 experiment at the end of SPOT4′ life : this experiment used SPOT4 as a simulator of the time series that ESA's Sentinel-2 mission will provide. ESA, NASA, JRC, and CCRS also contributed to the experiment. This experiment has now ended and the data are distributed freely from the THEIA Land data center website, or directly from the distribution center.
On January 29, SPOT4's orbit was lowered by 3 kilometers to put it on a 5 day repeat cycle orbit. On this new orbit, the satellite will flew over the same places on earth every 5 days. Spot4 followed this orbit until June the 19th, 2013. During this period, 45 sites have been observed every 5 days, with the same repetitivity as Sentinel-2. Until now, 650 different users have downloaded data (650 different email adresses).
Based on the success of SPOT4 (Take5), CNES decided to renew the Take5 experiment, with a  large support from ESA. This experiment started on April the 8th and lasts 5 months until September the 8th. This time, 150 sites will be observed. The data are now available here.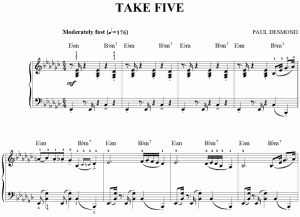 The data have been processed and distributed by the THEIA Land data center and distributed to users in mid July.  Two product levels are provided :
Level 1C (data orthorectified reflectance at the top of the atmosphere)
Level 2A (Data ortho-rectified surface reflectance after atmospheric correction, along with a mask of clouds and their shadows, as well as a mask of water and snow).

Level 3A is a monthly synthesis of cloud free surface reflectances. This product is not available yet, but we are using SPOT4(Take5) data to tune it.
SPOT4 (Take5) results :
Some validation results and performance measurements are provided here.
Some application examples are provided here.