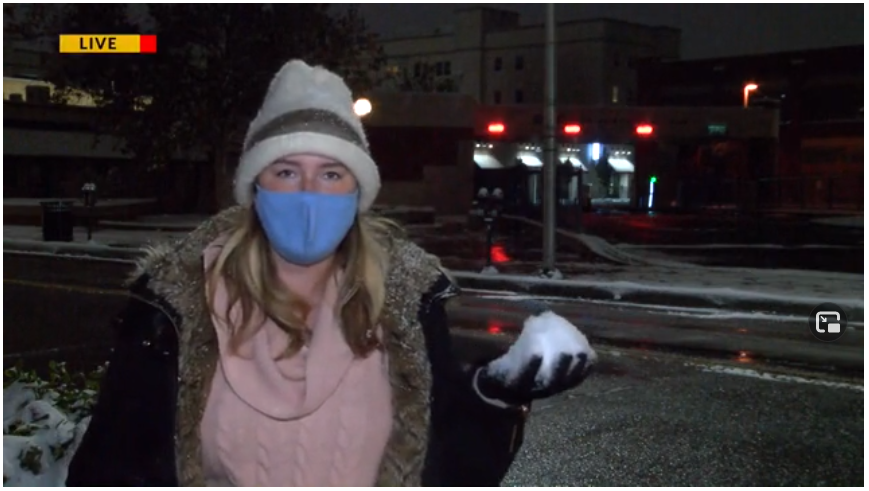 « Give me a hundred tries, I'll never be able to spell it. » Jimmy McGill
I haven't seen the « Breaking Bad » series but I'm a huge fan of « Better Call Saul ». Both series take place in Albuquerque, New Mexico. With its dry, sunny weather, Albuquerque is the perfect place for a modern-day Western. Vince Gilligan, the creator of « Breaking Bad » and « Better Call Saul » said the city « has a stealth charm« .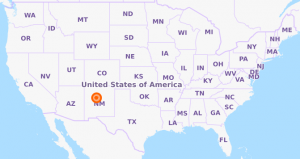 According to Wikipedia, Albuquerque has a dry climate, with brilliant sunshine most of the time, but it does receive 9.5 inches of precipitation per year (240 mm). As one of the highest major city in the U.S., the weather can get cold and the city can experience several snow events each winter, as the waitress told Mike in his favorite diner.

Just a few days ago, Albuquerque was blasted with snow. Sentinel-2 captured this event on the 28th of October but most of the metropolitan area was covered by clouds.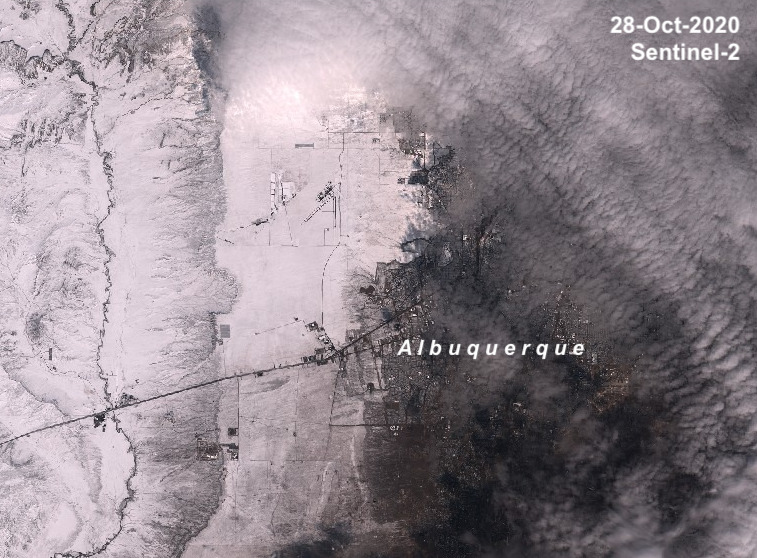 However, two days later, it captured another, cloud-free image. The snow had already vanished in the city but the snow cover was still present in the Sandia mountains to the east of the city.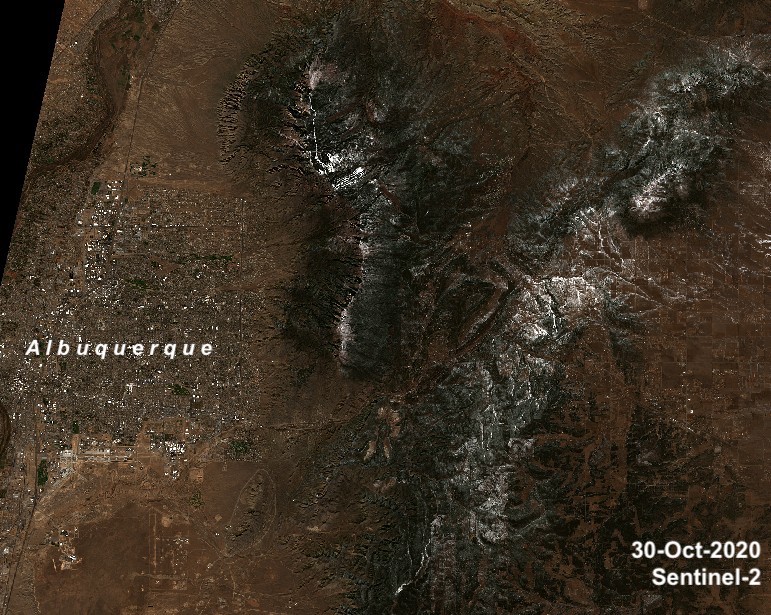 The day after (31 Oct), Landsat-8 captured another clear-sky image of the area. The contrast between both acquisitions is striking. In less than 24 hours, most of the snow disappeared in the eastern region.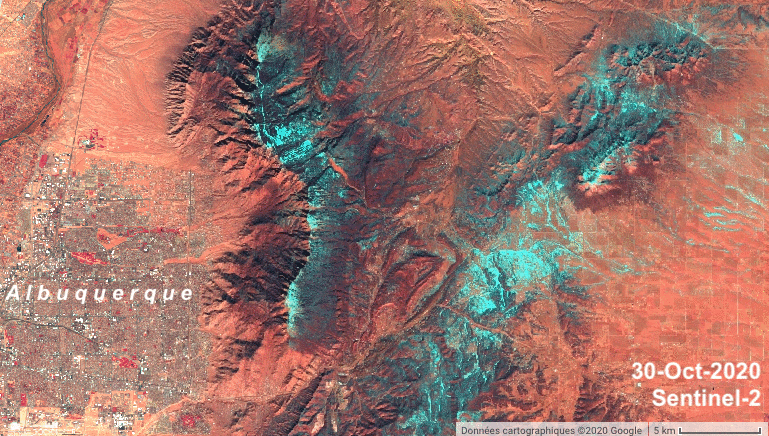 In Google Earth Engine (link to the script), I computed the snow cover area to analyze a bit further the snow cover variation with the topography (like this post with Lesotho snow). The histograms below show that the snow cover persisted only above 2900 m, although some snow patches resisted even at lower elevation near 2300 m.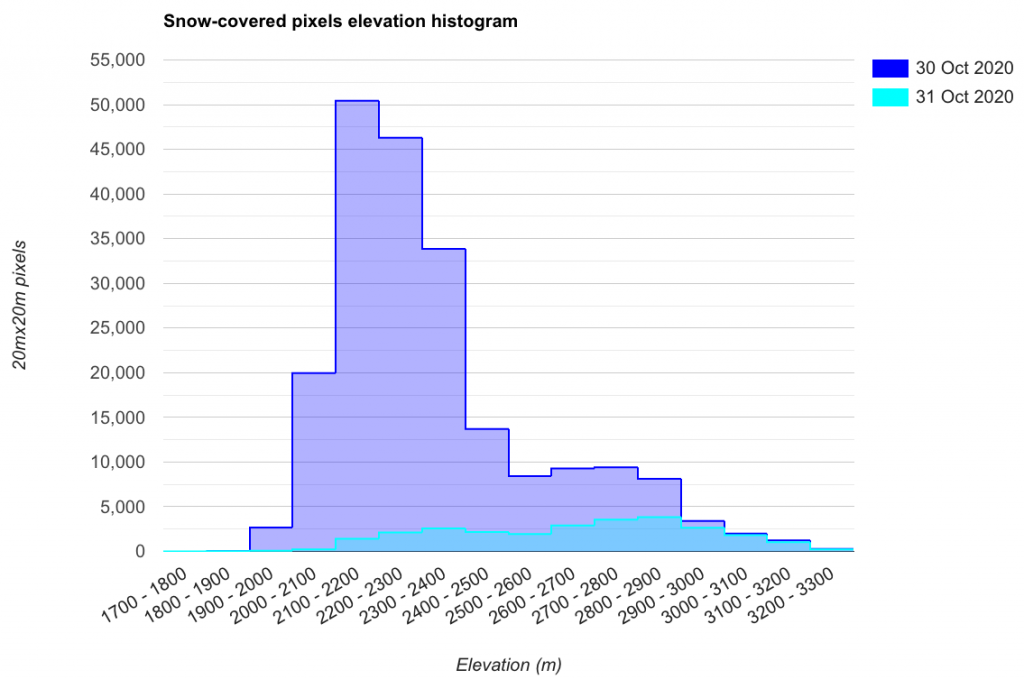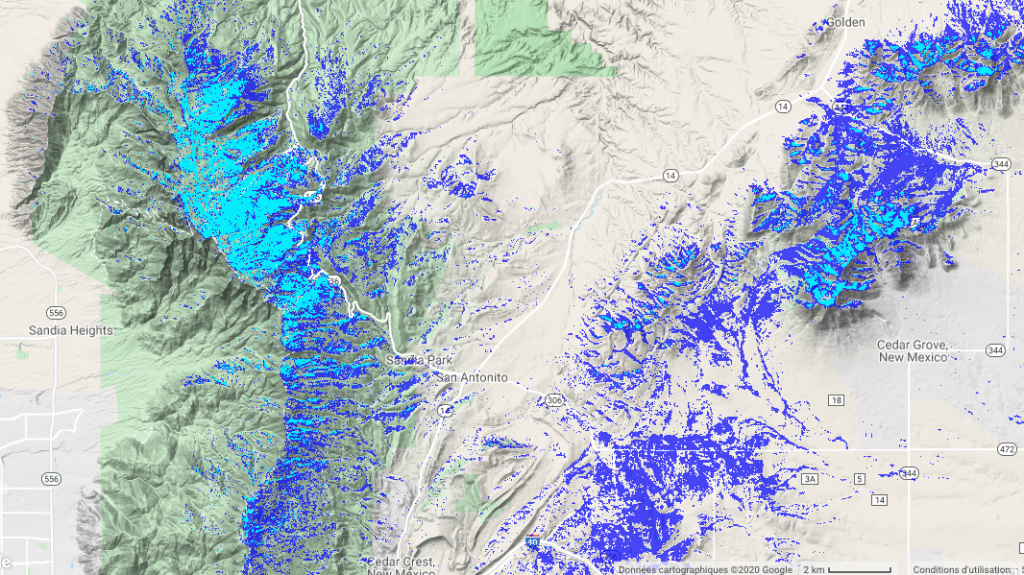 Such ephemeral snow cover is typical of arid mountains and despite its short duration it might play an important role in their ecosystems. However, until recently it was not really possible to observe this snow from satellite remote sensing at high resolution (20 m to 30 m). Now thanks to the combination of Sentinel-2 and Landsat-8 we have the ability to monitor the fluctuations of even the stealthiest snowpacks…
PS. Another clue that snow is not that common in Albuquerque…
More than 100 crashes reported during Albuquerque snow storm https://t.co/fmkbKI9AI6

— Marcia S Newman (@marciasgreen) October 28, 2020