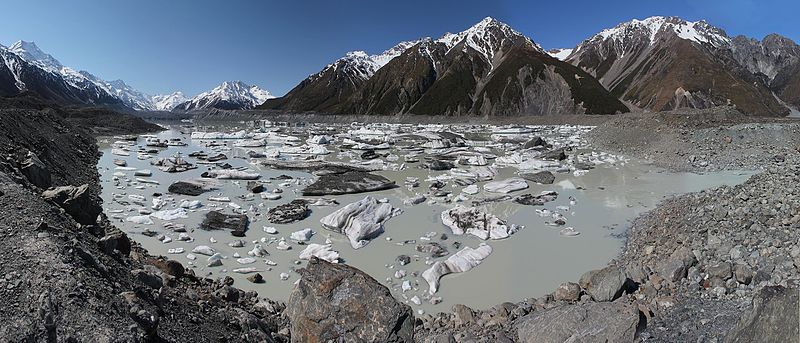 Venµs is a French-Israeli satellite mission which captures high resolution multi-spectral images every two days over selected sites. The Theia land data center is kind enough to provide L2A images (bottom-of-atmosphere), which can be easily downloaded by batch (see this tutorial). Here I selected all the images of a site near Mount Cook in the Southern Alps of New Zealand from 01 Dec 2018 to today.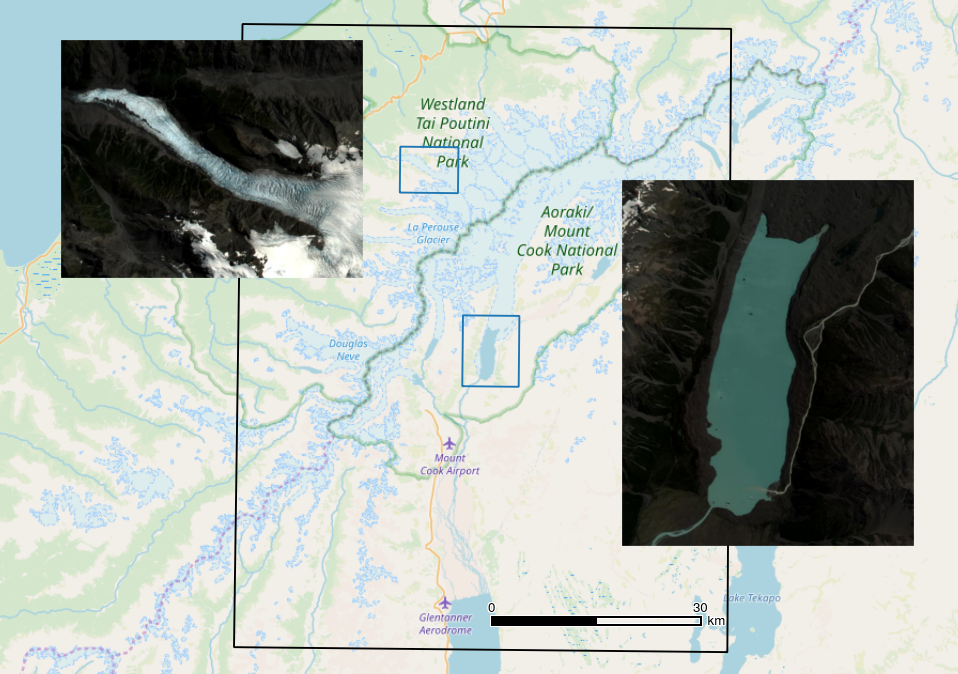 The Southern Island is a really cloudy place but thanks to the 2-day revisit time of Venµs we can see many things that happened during this austral summer. Like the fast flowing Fox Glacier…
Or the gradual color change of Lake Tasman, suddenly disrupted by the release of ice chunks from Tasman glacier tongue!
The 5m resolution L1C products clearly show the calving of the Tasman glacier and destabilization of the lake bank:

Today the CNES and the Israel Space Agency (ISA) announced that the coverage of Venµs will be extended from 108 sites to 123.