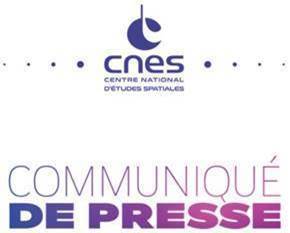 12 mars 2020
CP042-2020
Here is a translation of the CNES press release following the meeting of CNES board (I translated only the parts concerning Trishna). This is great news !
On Thursday 12 March 2020, the 362nd session of the CNES Board of Directors was held at the CNES Headquarters in Paris Les Halles. France's commitment to the development of the Franco-Indian Trishna programme was approved as well as the activities related to the new flexible satellite industry Space Inspire and the development of platform and payload equipment for shared use.
Trishna is a high-resolution space-time imaging mission in the thermal infrared for observation of the Earth's surface. Trishna's observations will contribute to the understanding of the water cycle and to the improvement of the management of the planet's water resources, in the context of climate change whose impacts are increasingly visible at the local scale. This programme was identified as a priority during the CNES Scientific Foresight Seminar held in Le Havre in 2019 and will strengthen CNES cooperation with ISRO (Indian Space Research Organisation), as agreed in 2018 during the State visit of the President of the Republic to India. The development by Airbus Defence and Space of the satellite's thermal infrared instrument was approved by the Board of Directors.
(…)