The Venµs satellite was launched very early today from Kourou on a Vega rocket. Venµs has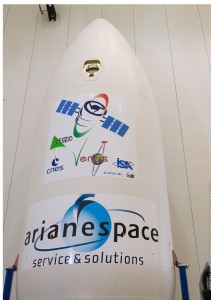 always been late so far, but we now can say that it was at least early once ! The first news from the satellite are excellent, and everything is green. Venµs first images will hopefully be taken this month, and the 3 months commissioning phase will start, before we can declare Venµs operational.
After SMOS, Venµs is the second satellite with a CESBIO PI (Gérard Dedieu), It is the fruit of a collaboration between the French and Israeli space agencies (CNES and ISA). The project was first proposed by Gerard Dedieu and François Cabot in 1998 (!!), it was decided in 2003, but due to a long list of technical, political, project or launcher issues, its launch was constantly delayed. But it is now above our heads now, and you can imagine our happiness ! We would like to thank the project teams in CNES and ISA, the industrial providers in France and Israel, and the patient future users ! Venµs will image 110 sites every second day for 30 months, before being transferred to another orbit for a different mission. The list of sites is visible here, although it might still change marginally after the commissioning phase. The image size is 28×28 km2, and the resolution is 5 m, for 12 spectral bands from visible to near infra-red.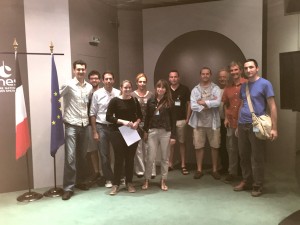 Despite the holiday period and the early hour, as always, the CESBIO teams were there to support the launcher and the satellite in this critical moment. I know some of you will be surprised not to see the French PI, Gérard Dedieu on the picture.  Gerard was in Kourou, obviously enjoying that moment, in company of the Israeli PI Arnon Karnieli.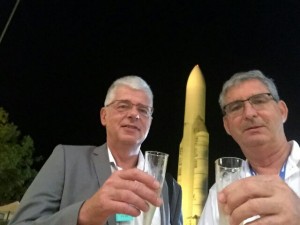 I have to confess that one of the pictures was « improved ». Did you notice ? (I added the CESBIO logo on the launcher).