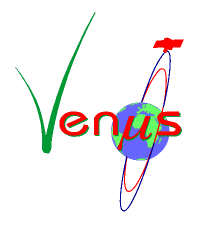 The Israeli and French VENµS satellite is a small research satellite designed to test two innovative missions : an optical mission with a frequent revisit on the French side, and an experiment of a Ion Thruster to maintain the satellite at a low altitude on the Israeli side.
Of course, we did not manage to make both experiments at the same time, as the frequent revisit required to maintain the satellite at a high altitude, 720 km, and to be exactly at the same place every second day, while the electric propulsion was there to move the satellite. It was therefore decided to split the mission in different phases, that we called VENµS Mission x (VMx) :
VM1 : Imaging mission at 720 km of altitude, with a 2 day cycle
VM2 : Propulsion mission to lower the orbit altitude at 410 km using the Ion Thruster
VM3 : Propulsion mission to keep the orbit at 410 km using the Ion Thruster
VM4 : Propulsion mission to raise the orbit to 560 km altitude using the Hydrazine Thruster
VM5 : Imaging mission at 560 km altitude, with a one day cycle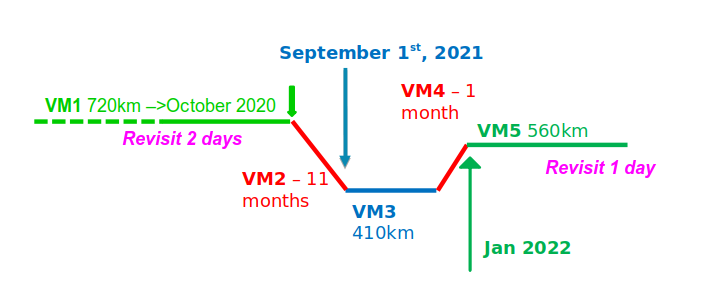 Where do we stand now ?  VM3 has started beginning of September, it will last until November. The altitude will be raised in December, and VM5 should start in January 2022. A call for proposals was issued this winter, for which we received 85 proposals asking for 219 sites. Gérard Dedieu and I did a screening of all the proposals (Gérard did most of the work), and we ranked 45 proposals as excellent. We still have to check that the satellite will be able to observe the sites that correspond to these proposals, and probably, a few of these excellent proposals might not be accessible. Optimizing the cinematic of the satellite takes some time, so we apologize for not being able yet to release the results of our selection. Stay tuned !
Meanwhile, if you are eager to get access to VENµS time series, the data on more than 100 sites are available from the Theia distribution site.