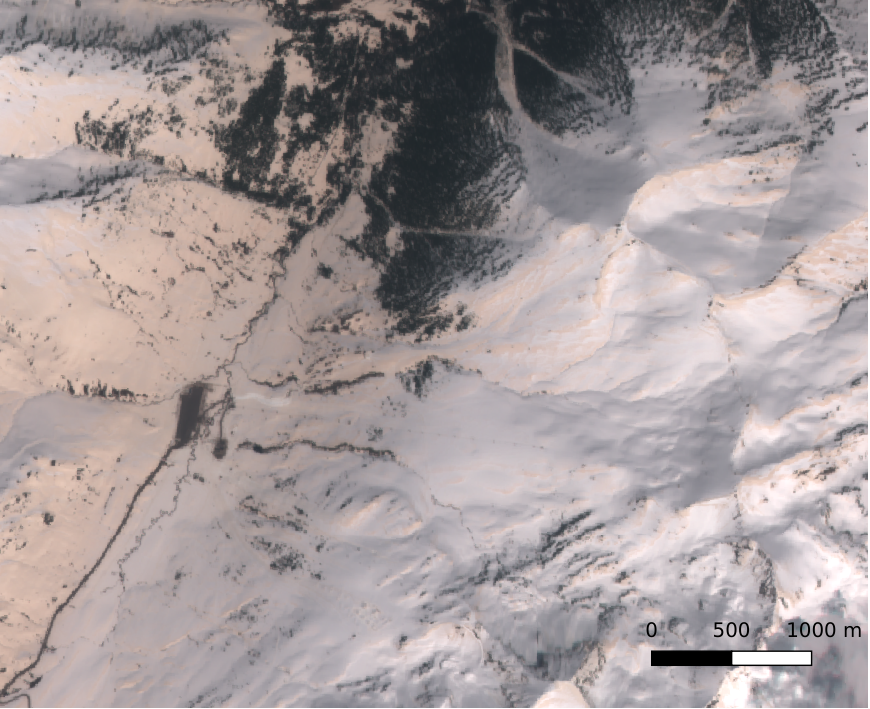 Theia just published the first Venµs images today, including a beautiful view of the Pyrenees. Once you have dezipped/untared/unzipped the files you can make a true color composite using the command:gdal_translate -b 7 -b 4 -b 3 -scale 0 300 0 255 -ot byte VE_VM01_VSC_PDTIMG_L1VALD_ES_LTERA_20180419.DBL.TIF myColorCompo.tif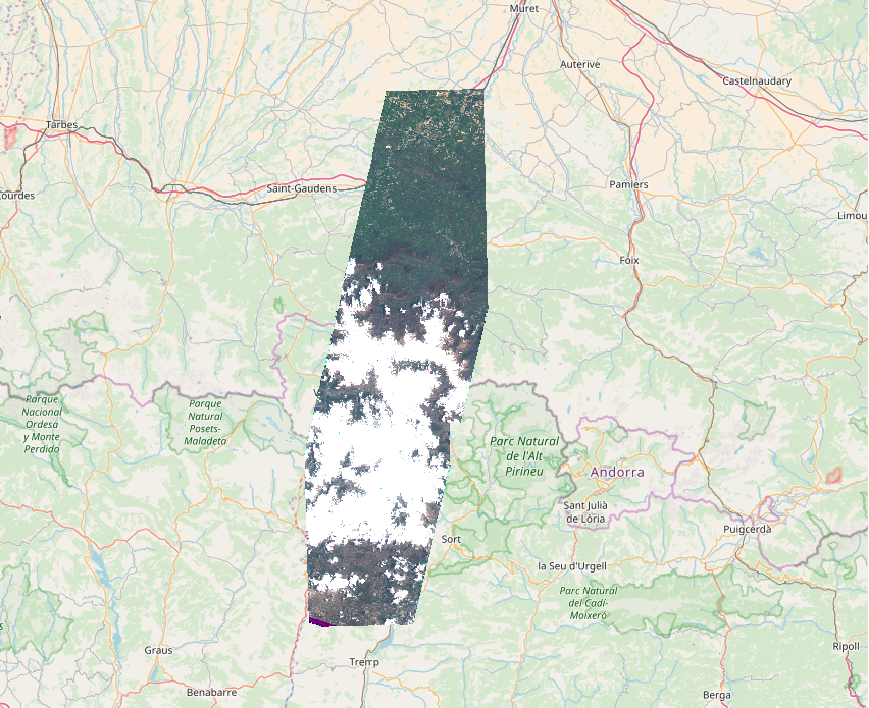 I tend to focus on the snow so I stretched the colors between reflectances 0-1000 instead of 0-300:gdal_translate -b 7 -b 4 -b 3 -scale 0 1000 0 255 -ot byte VE_VM01_VSC_PDTIMG_L1VALD_ES_LTERA_20180419.DBL.TIF mySnowColorCompo.tif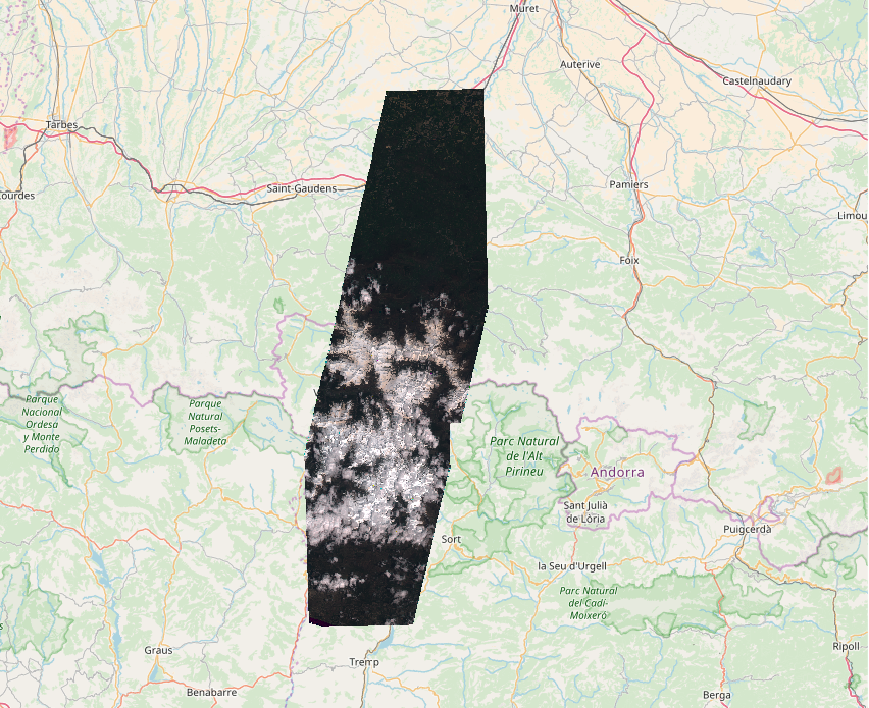 First, I was a bit puzzled by the orange shade in the northern part of the image. We inspected carefully the image with Olivier because at this stage radiometric calibration issues are still possible..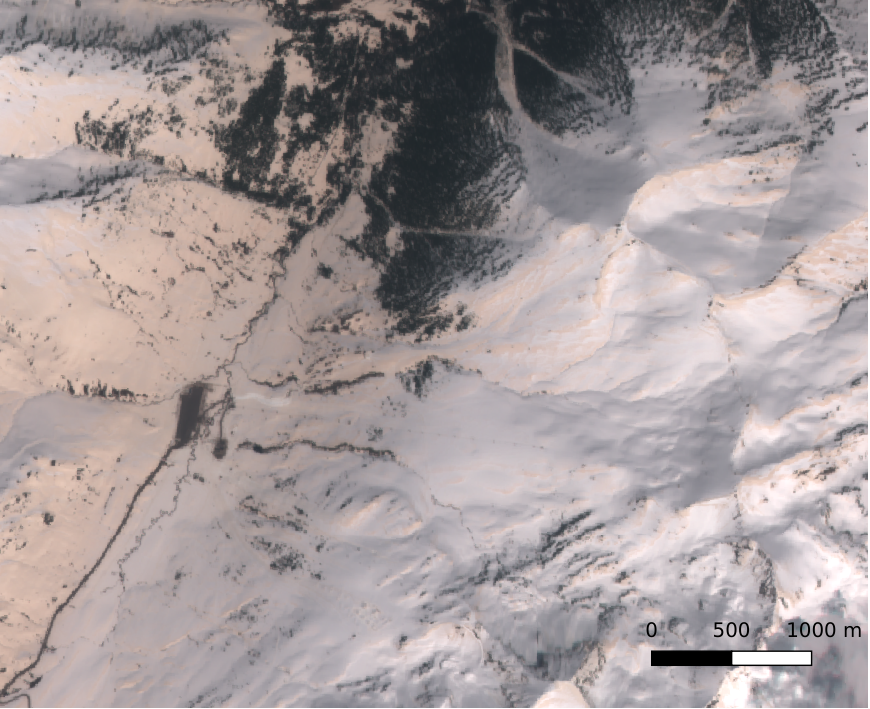 However the same color is also visible in yesterday's Sentinel-2B image of the western Pyrenees.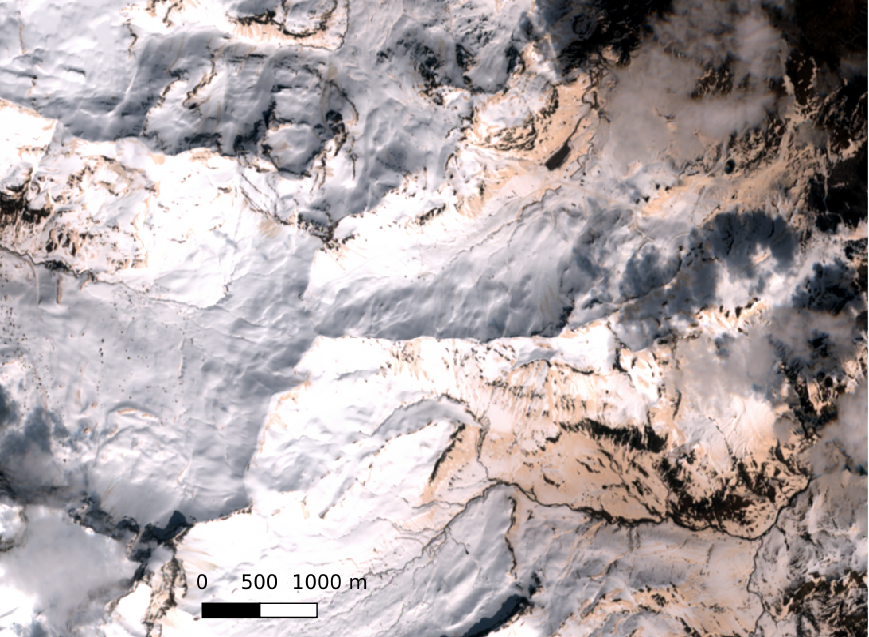 Also, webcams all across the Pyrenees show the same orange snow, for example this picture shows the same area as the Venµs image above: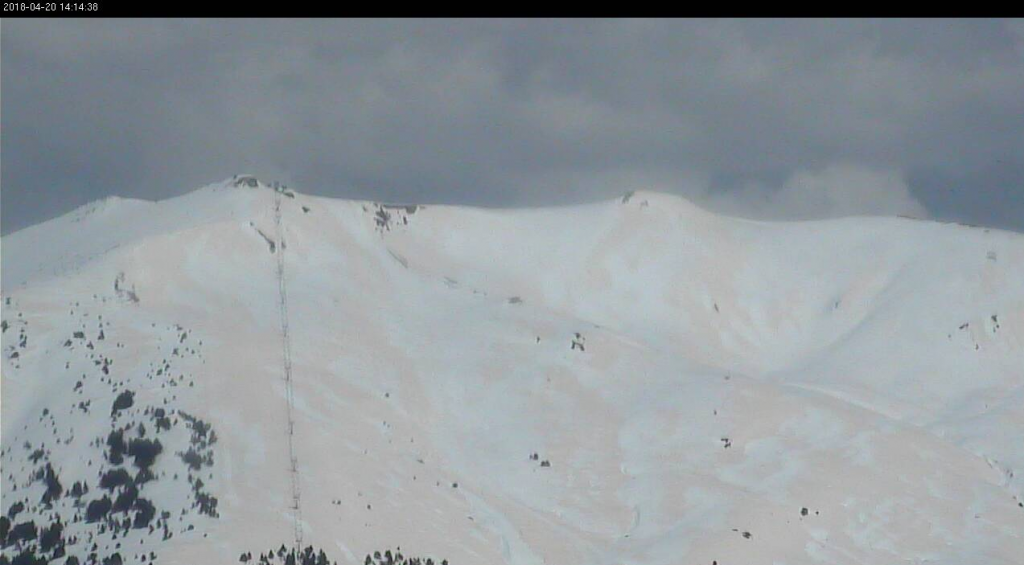 It looks like Saharan dust but I don't know when it happened! In the previous Venus image (2 days before, on April 17) the snow looks more « white » but some orange shades are still visible.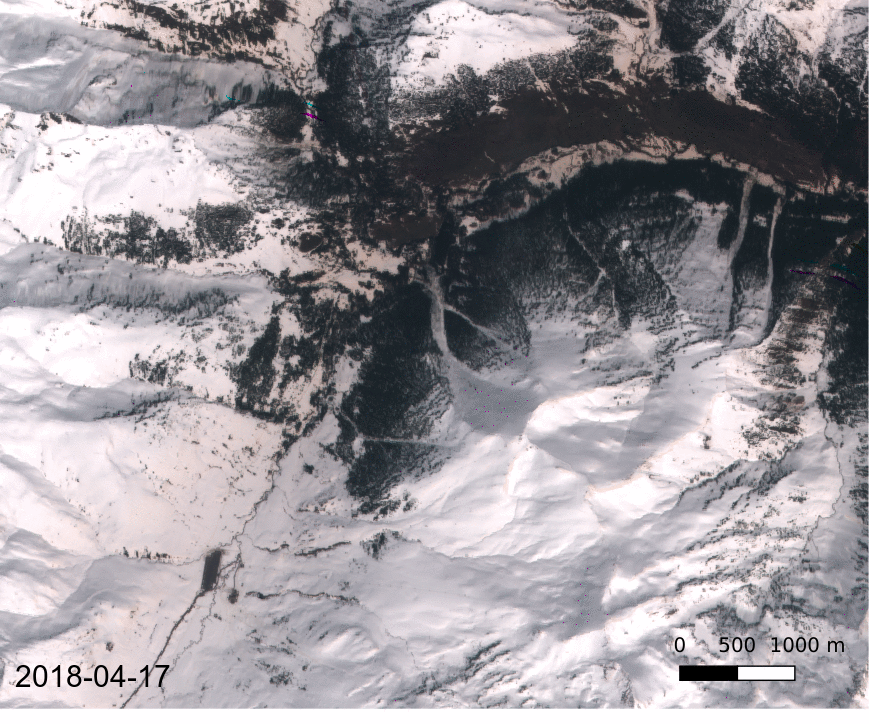 I called the Arcalis ski resort to figure out and a nice woman told me that this brown powder came two weeks ago while it was raining/snowing. I should stop looking at satellite images and go more often to the field..
---
Vue de Gavarnie le 11 mai 2018 : de la neige fraiche sur les sommets recouvre la neige orange chargée de poussières sahariennes @valleesgavarnie pic.twitter.com/OGgLIvwo77

— Simon Gascoin (@sgascoin) May 31, 2018