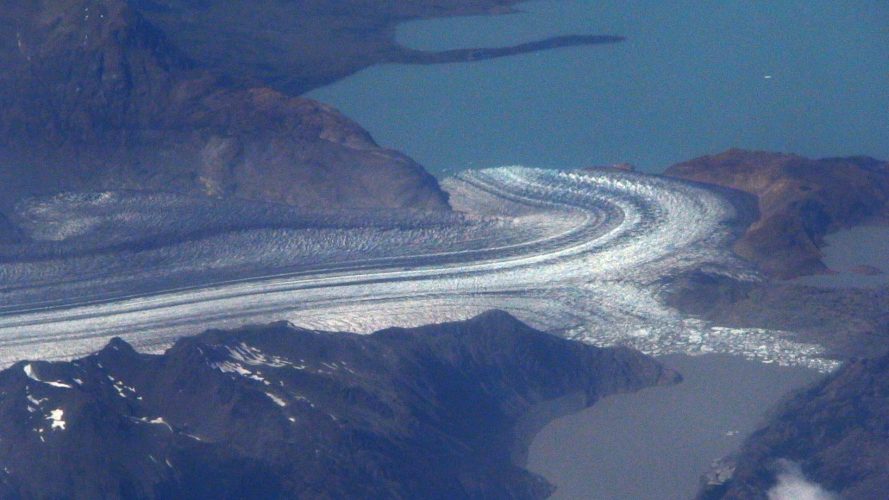 Viedma Glacier is an iconic glacier of the Southern Patagonia icefield. Landsat 5, Landsat 8 and Sentinel-2 images series show that its terminus has retreated by 3 km since 1985.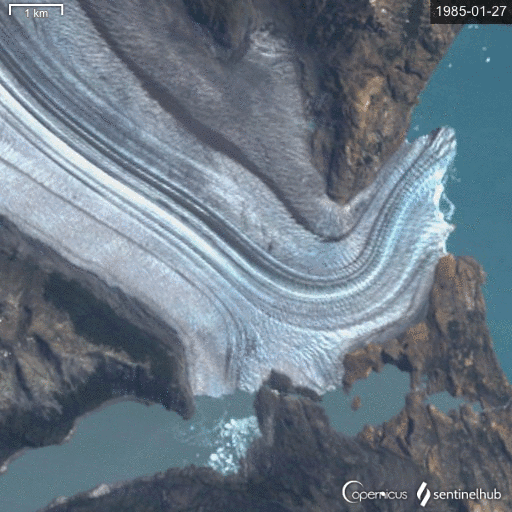 Looking closer one can notice a new proglacial lake forming in a recently deglaciated area.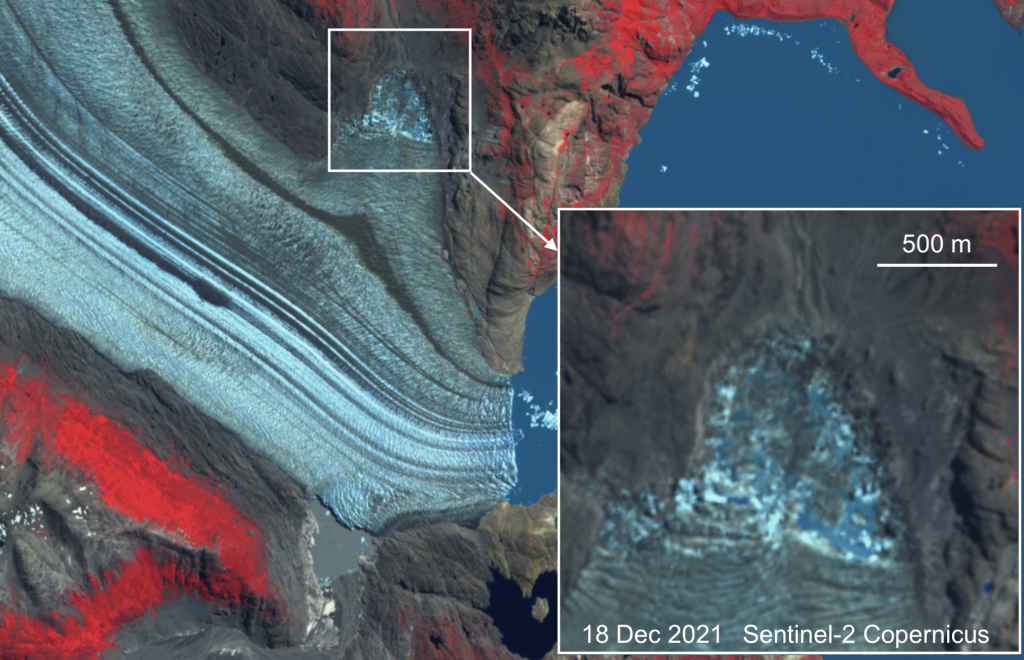 Since I won 80 sq km of Airbus Pléiades data, I ordered 3 sq km of a Pléiades image captured on Feb 05, 2021 to estimate that the area of the neo-lake should be between 0.3 and 0.4 sq km.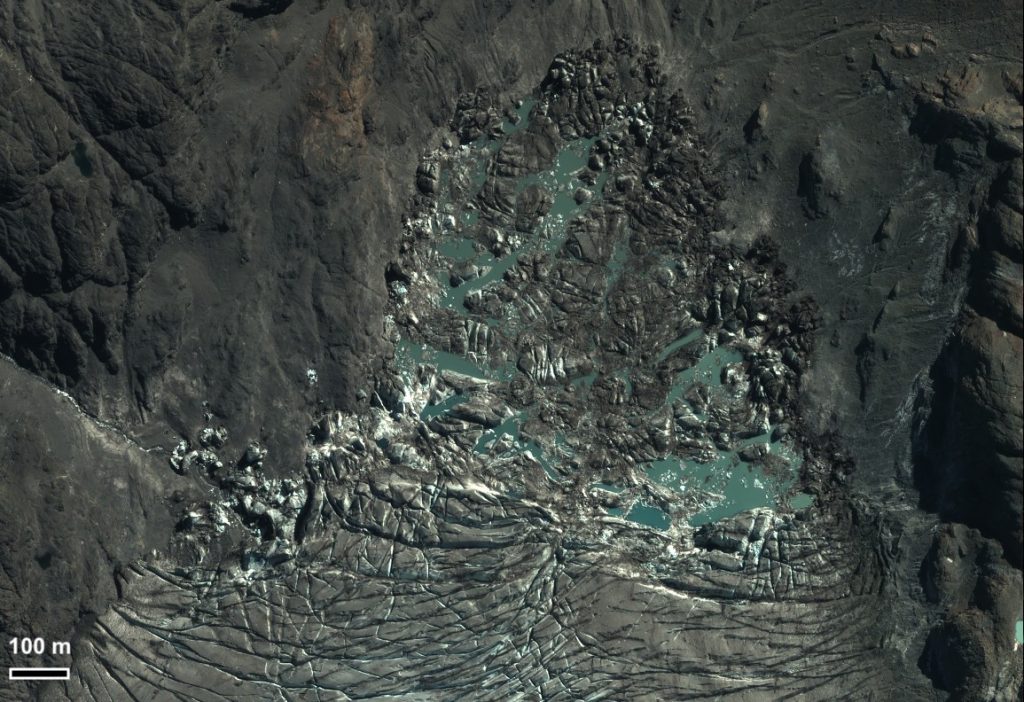 But the images also show the disappearance of a formerly ice-dammed lake in the south..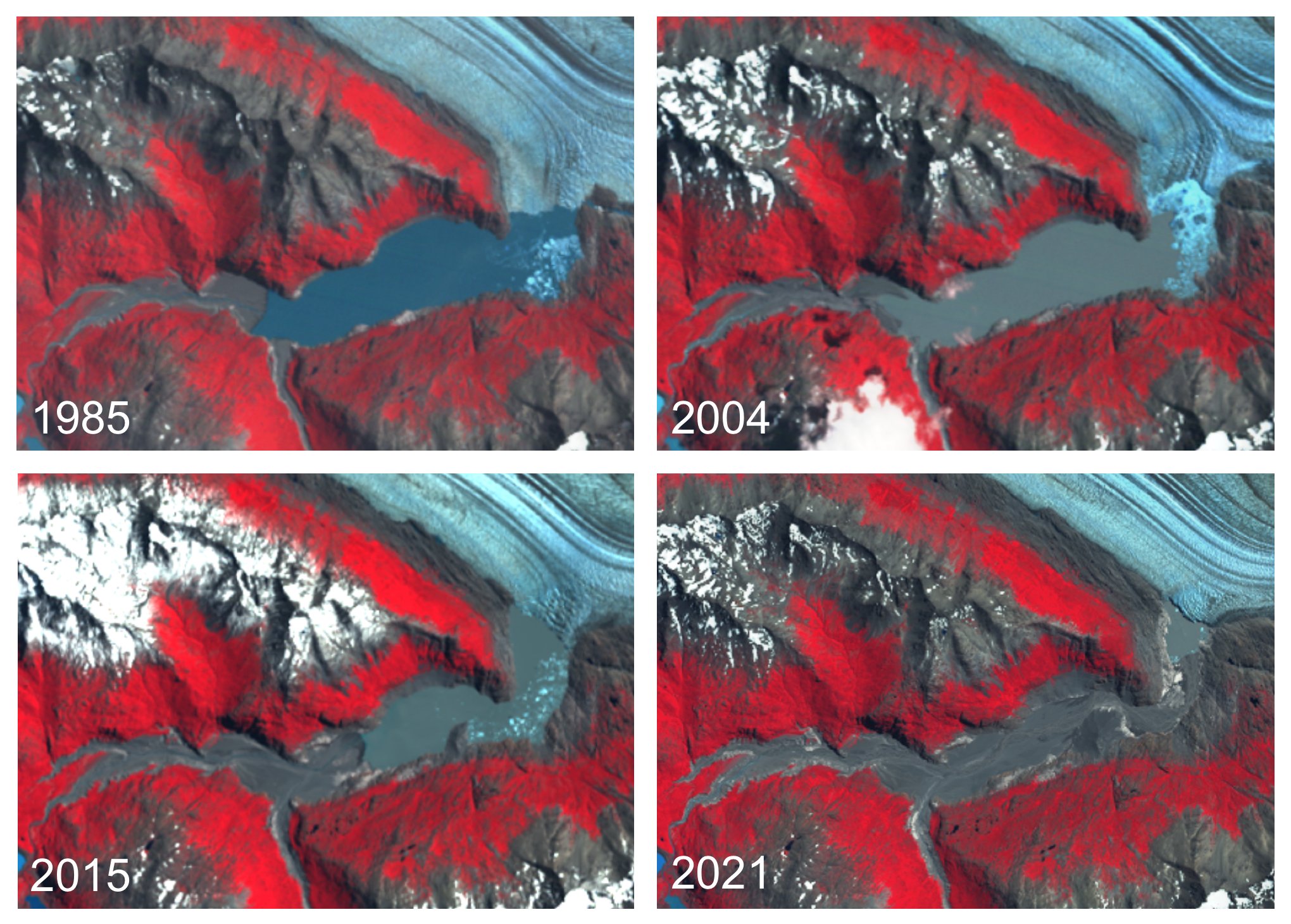 This place is very interesting to study as many periglacial processes are exacerbated by climate change. Yet, Viedma glacier front will never look the same without its curved stretch of ice…
So sad!! Here is a nice picture of Viedma during my very first fieldwork as a Ph.D. at #IANIGLA (February 2008) with Ricardo Villaba, Brian Luckman, Pierre Pitte, among others pic.twitter.com/vOvw8KyOMM

— Lucas Ruiz (@ARGlaciares) June 18, 2021
You can look at the images here. And make your own gif from 35 years of satellite imagery in the Sentinel Hub EO Browser.