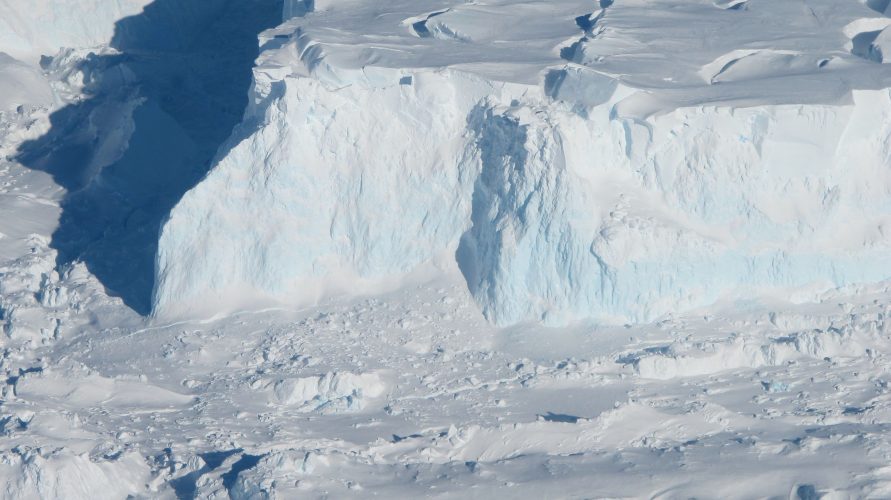 The animation below shows the evolution of Thwaites glacier eastern ice shelf in West Antarctica, from July 2016 to May 2017. I made it with 45 quicklooks of Sentinel-1 radar images processed by the Alaska Satellite Facility and available via the vertex data portal. All images were acquired in interferometric wide swath mode (polarization HH, only ascending passes, path: 65, frame: 914) and projected to ground range.
Thwaites eastern ice shelf is an iceberg nursery #Antarctica
45 #Sentinel1 images from July 2016 to May 2017 @ESA_EO @AntarcticReport pic.twitter.com/2yloDPjZcq

— Simon Gascoin (@sgascoin) May 31, 2017


This area was imaged almost every 6 days by Sentinel-1A and Sentinel-1B with a constant observation angle. Radar imagery is important in polar regions to track icebergs during the polar night. In this sequence we can see many icebergs drifting in the Amundsen Sea. In April 2017, just before the winter onset, two big icebergs calved from the Thwaites ice shelf. Did you know that the U.S. National Ice Center (NIC) assigns a name to the largest Antarctic icebergs? According to the NIC tables I think these are iceberg B42 and B43. Iceberg B42 had a length of 17 nautical miles (31 km) in the update of May 19, 2017.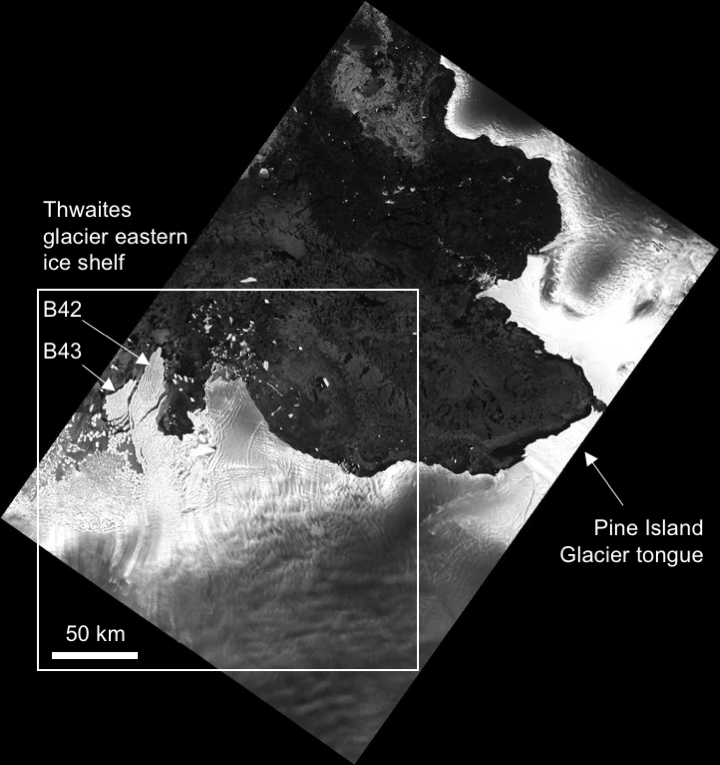 Thwaites glacier ice shelf from 214 Sentinel-1 HH images (Feb 2015 to Sep 2017) @ESA_EO @CopernicusEU
Update of https://t.co/KB9n0hBZI1 pic.twitter.com/97HqecAnnF

— Simon Gascoin (@sgascoin) October 24, 2017