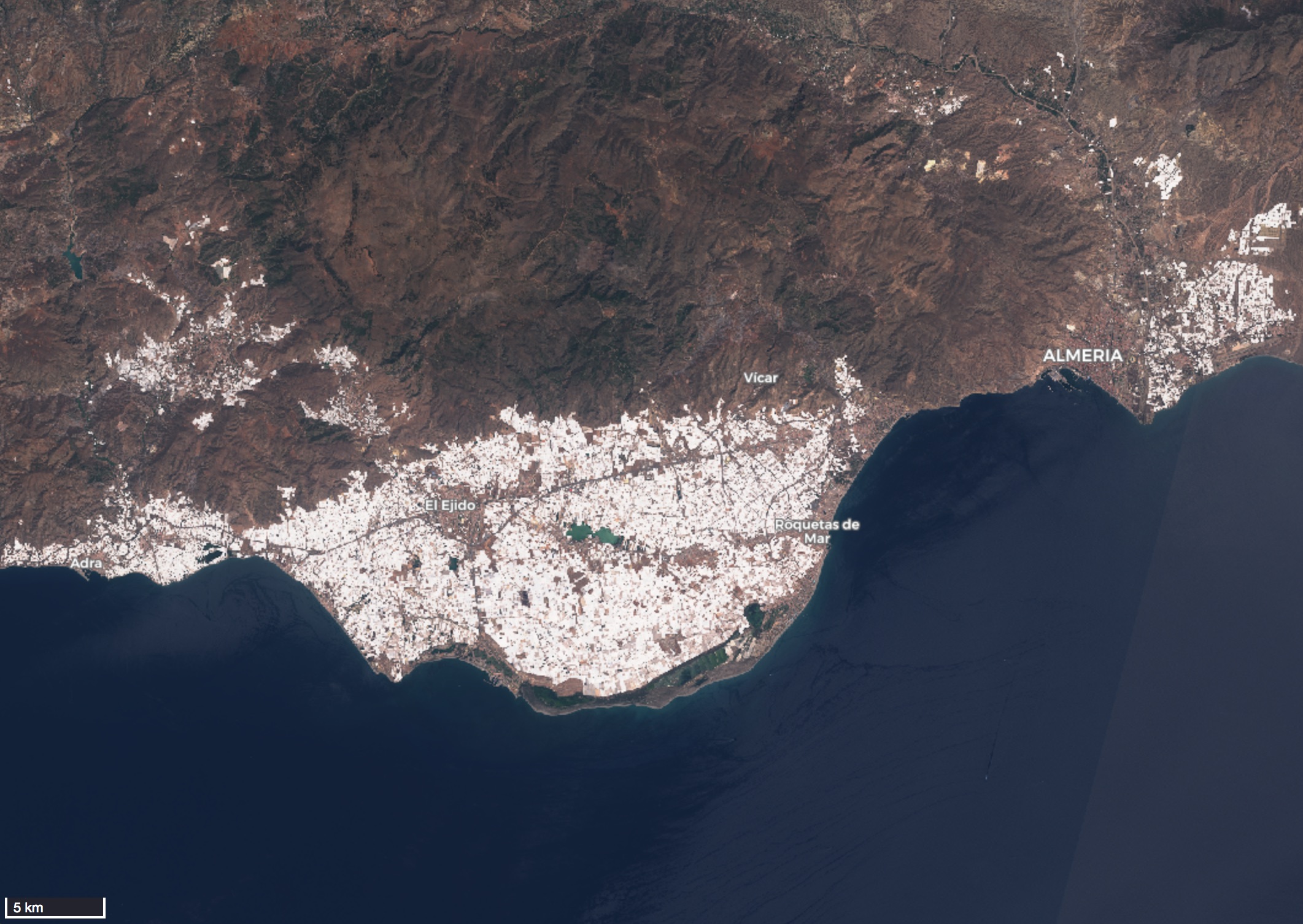 Almería province in Spain is « one of the most recognisable spots on the planet from the lens of a passing satellite. The roofs of tens of thousands of closely packed plastic greenhouses form a blanket of mirrored light beaming into space. » (The Guardian).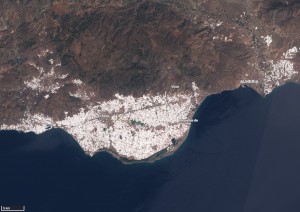 Greenhouses in Almería are typically made with transparent plastic to increase the air temperature near the crops. This enables to boost the yield and to harvest earlier than in open field. However, in summer, the temperature increases too much and must be reduced to maintain more suitable conditions for plant growth. Natural ventilation is generally not sufficient to evacuate the heat during sunny days. Therefore, the farmers cover the roofs of the greenhouses with white painting to reduce the incoming solar radiation (Baille et al. 2001). This operation is called blanqueo in Spanish.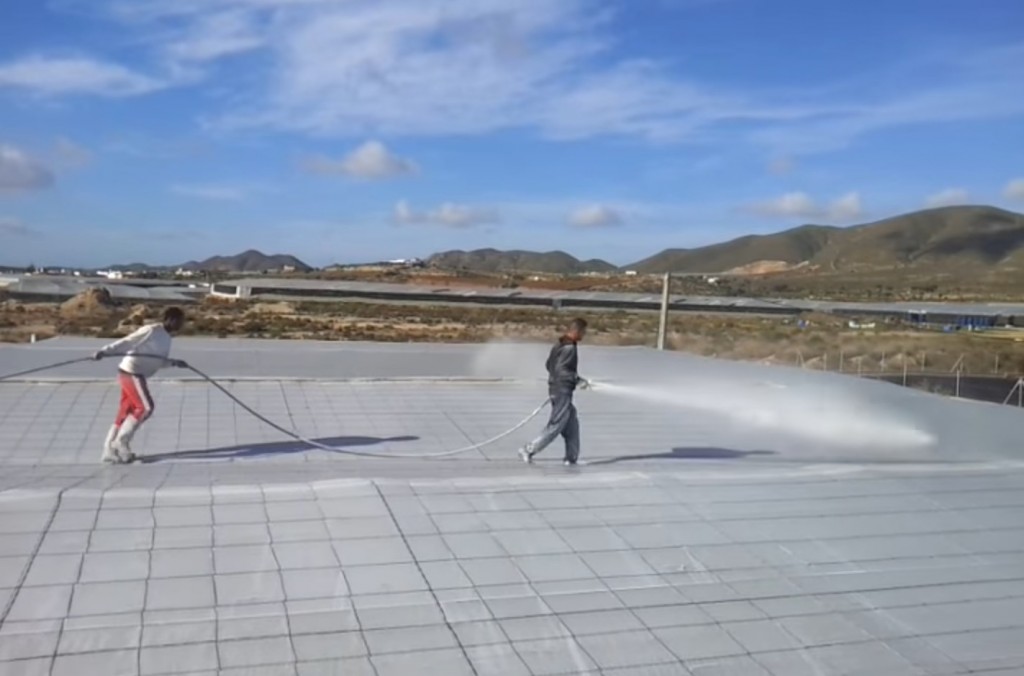 Now, this is how it looks from space.. almost like the phenological development of natural vegetation!
Plastic greenhouses near Almeria, Spain
(sequence of 55 Sentinel-2 clear-sky images all acquired in 2018) @CopernicusEU pic.twitter.com/1IWtoxCSqi

— Simon Gascoin (@sgascoin) August 24, 2018
References
Baille, A., Kittas, C., & Katsoulas, N. (2001), Influence of whitening on greenhouse microclimate and crop energy partitioning, Agricultural and forest meteorology, 107(4), 293-306.