=>

I am not the kind of person to give lessons or to blame my colleagues, but I have to tell that some of them do not work on Sundays. And their excuses are variable and numerous : family, errands, work in the flat/house or in the garden, the necessity to rest from stressful weeks, do some sports, see friends… Without meaning to boast, I know how to help you solve these issues that could prevent you to work on Sundays
a reason to delay the errands or the garden work to another day (« I have no choice, that's for work »)
A way to do sports and  to relax
A reason to see friends or family  (to teach them how to work on Sundays)
OK, I'll give you my secret :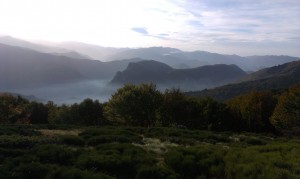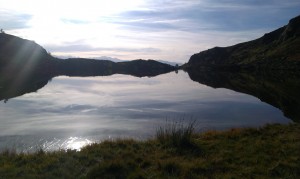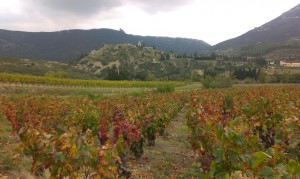 – thanks to the nice autumn in France, and thanks to the ODK* Collect android application, that you may download on Google Play, It was my pleasure to work on the last two week-end. More accurately, I worked at sampling land cover. 15 days ago, I spent my Sunday sampling moorlands in the Pyrenees, thanks to a very nice hike near Tarascon sur Ariège. all types of mountain moors were present, with either ferns, brooms, rhododendrons, blueberries or juniper.The next week-end allowed me to sample Mediterranean vegetation, and its transition to mountain vegetation in the Fenouillèdes region, at the foot or the Eastern Pyrenees, thanks to a lovely bike tour. Bike is a very efficient way of collecting samples, and it is also an excuse to stop every half mile when the slope is too steep. I tend to sample much more places when going up rather than going down. At the end of the hike, the data are transfered on a websites that comes with ODK and they will be soon transferred to the CESBIO PostGIS data (Thanks to Jérôme Cros) to finally be used, along with other data sources to train and validate land cover classifications.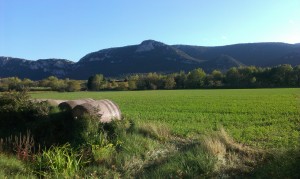 As I did work a lot on Sundays, I have collected about 2000 samples in 18 months that I'd like to release as open data.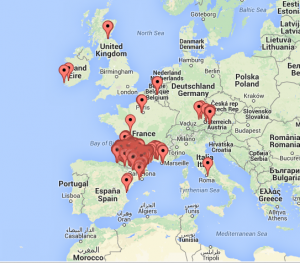 If you'd like to enjoy working on sundays, please do. adding more users would be a way to provide data to our project to provide annual land cover over France, or to help our Sen2Agri project, with Sentinel-2, starting next year.If you want to see the data, or to start collecting data, you may use this site, I created a guest account « invite », and the password is composed of the account name followed by the name of my lab, without any space or capital letter. The most recent samples are in OS V2.3 form. If you want to collect data, ask me for a personal account. There is a user guide here.* ODK : Open Data Kit