Recently (12/2/2015) at 8:43 PST the SMAP radiometer was switched on while viewing deep space and before antenna deployment. The health check was fully satisfactory according to NASA GSFC which is very good news indeed. They are currently busy analysing the results but values look good.This check can also be used to check the instrument calibration and it was thus decided to do two things on top of what is planned by the SMAP team.The first one coordinated by François Cabot consisted in doing in a coordinated fashion a SMOS cold sky calibration.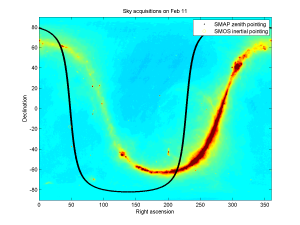 track of SMAP when imaging deep sky and point viewed by SMOS during its calibration sequence
The second one was done by Arnaud Mialon with help of François Cabot and François Lemaître and consisted in looking at the same solid angle as SMAP horn with Lewis using SMAP ephemeris. It was done yesterday with apparently success as well.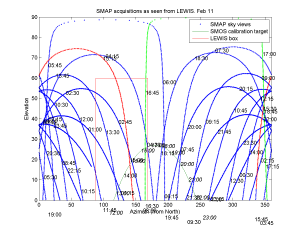 SMAP ephemeris's  with those of SMOS and Lewis "box"( F Cabot)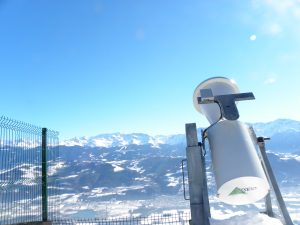 Lewis following SMAP (A. Mialon)